Back and Better Than Ever! What's the Point .5k registration is OPEN!
Our race for the rest of us on Saturday, October 1st is set to begin at 1:00 PM, rain or shine.
The "Trash Dash" is planned for 11:00 AM ​to tidy up the park before the race. 
The 546-yard entertainment-filled .5K "race"​ for all ages celebrates George Westinghouse's 176th birthday and Westinghouse Park's designation as an arboretum. Event features include: 
A midpoint carbo-loading doughnut station sponsored by Dana's Bakery

That's the Point Lifetime Achievement award presented in honor of Joe Simmons, founder of Dana's Bakery

Live music to lift your spirits on the "difficult" course

Yoga mats and nap station (for physically exhausted runners) 

Bananas and coffee provided by East End Food Co-Op to restore energy before, during and after, the big "race" 

A giant puppet dance party.

Activities with Pittsburgh CitiParks Arts in the Parks 

Clean air station with GASP and Breathe Project

Zero waste stations with Pennsylvania Resources Council (PRC) 

Water station provided by PWSA
Costumes are welcome and encouraged, as are four-legged participants (must be on a leash).
All ages are welcome to this Age-Friendly event and there will be trophies for infant, toddler, kid, adult, and older adult divisions as well as the most memorable finish, craziest costume and best four-legged participant​. 
COVID-19 precautions will be taken and updates will be sent through our website and social media channels.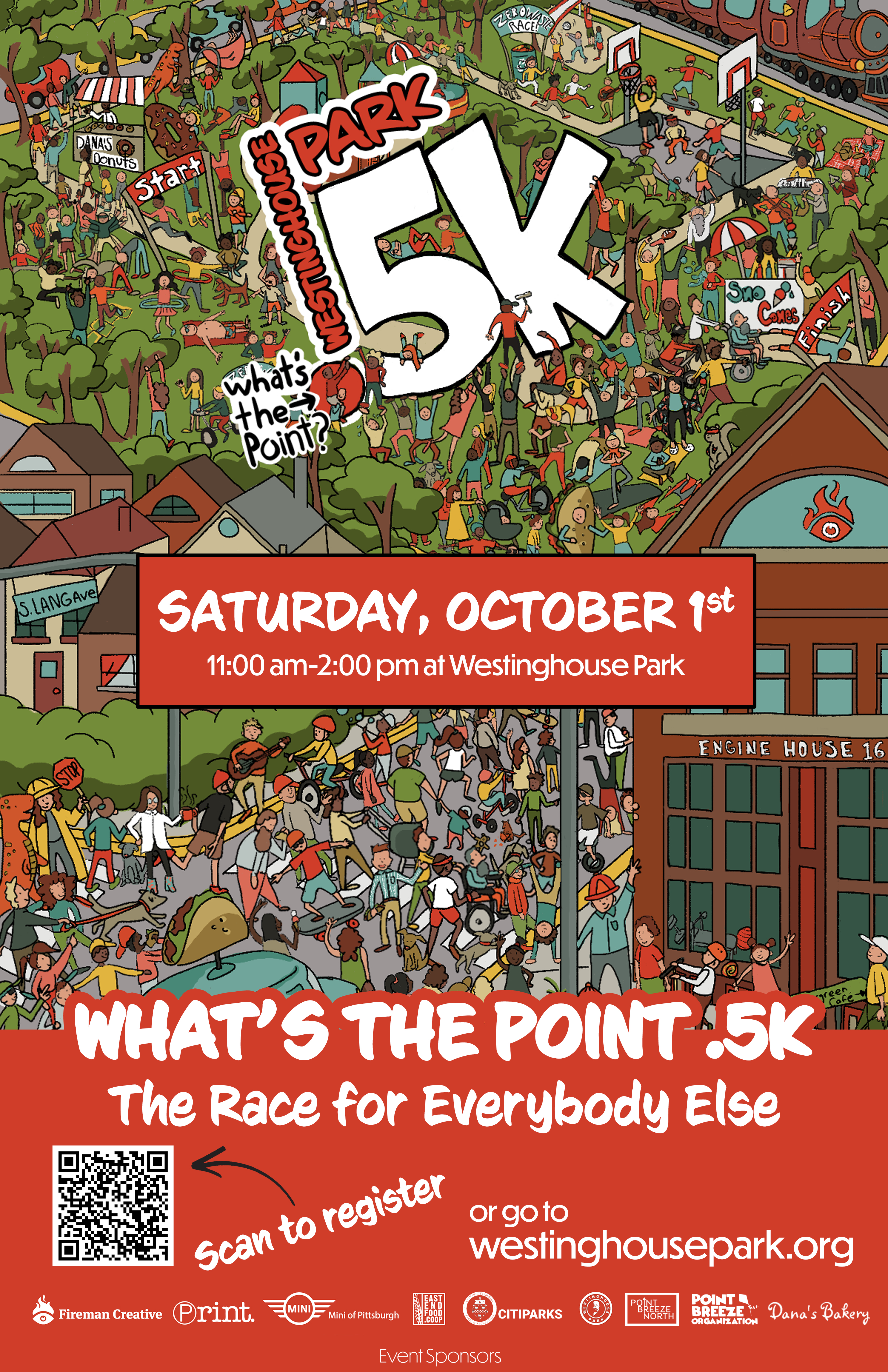 A special thank you to Shady Ave Magazine for this incredible write-up on our 2021 event!