Back and Better Than Ever! What's the Point .5k registration is OPEN!
Our race for the rest of us is set to begin at 12:00 PM, rain or shine.
The entertainment-filled .5K event features a "challenging" 546* yard "race" for all ages plus:
A midpoint carbo-loading doughnut station
Live music to lift your spirits on the "challenging" course
Yoga mats and nap station (for physically exhausted runners)
A kids' arts & craft zone
A cake celebration for George Westinghouse's 175 birthday!
Costumes are welcome and encouraged, as are four-legged participants (must be on a leash).
COVID-19 precautions will be taken and updates will be sent through our website and social media channels.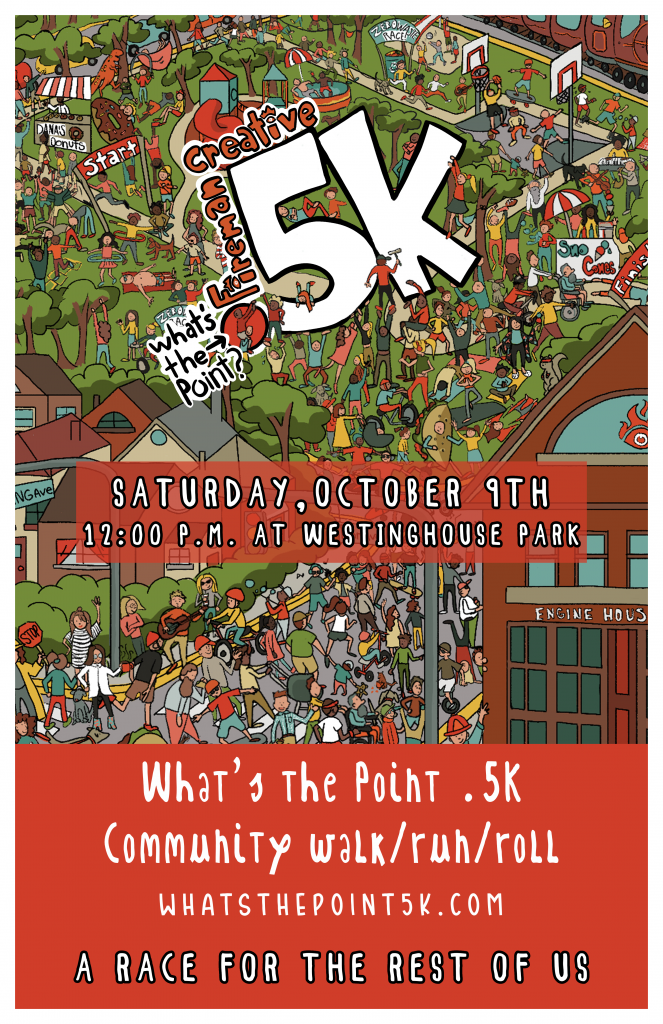 A special thank you to Shady Ave Magazine for this incredible write-up on the race!