Celebrating Farm Appreciation with Blackberry Meadows Farm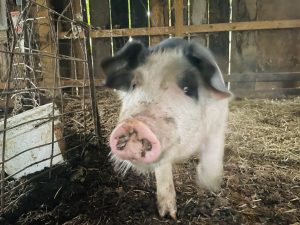 Fireman Creative team members and their families recently had the pleasure of attending the Blackberry Meadows Farm Party and Picnic to celebrate fresh natural organics and farming. Jen Montgomery and Greg Boulos guided CSA and Garden Share members along with friends and family on a farm and barnyard tour and hosted a potluck pig roast picnic. Following the feast, guests enjoyed fireside s'mores, fresh-pressed cider, and evening entertainment with a fire spinner and fireworks.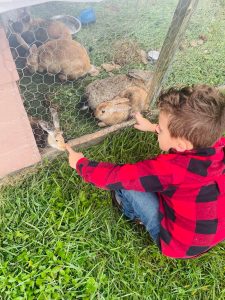 Blackberry Meadows Farm is a Certified Organic fruit and vegetable CSA farm that also produces pork, beef, and poultry. They serve neighbors in the Alle-Kiski Valley area with fresh meat and vegetables from their farm store and serve the Pittsburgh Region with Garden Shares and food system support. Event guests had the opportunity to pick Newtown Pippin apples from farm trees and watch them be pressed on-site into delicious cider. We also explored the farm gardens filled with seasonal greens including bok choy, mizuna, turnip greens, kale, arugula, beet greens, and cabbages. The barnyard tour featured an introduction to the breeder herd of pigs as well as farm chickens, turkeys, and rabbits and we learned more about Little Homesteaders outdoor classes for children ages 6-10 being offered at Blackberry Meadows Farm.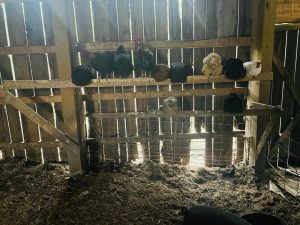 Jen Montgomery and Greg Boulos purchased the farm in 2008, inheriting the organic status along with one of the first well-established regional CSAs, dating back in the late 1980's. Over the years, they've added to the operation, including pasture-raised meats, eggs and dairy, hosting farm events, tours, community potlucks and weddings, sharing their knowledge with aspiring farmers, providing customers with seeds and seedlings to grow their own CSA, and developing a community kitchen to increase value-added production for customers. The great news is Blackberry Meadows Farm was recently awarded a Value-Added Producers Grant from the USDA. For the next 3 years, it matches value of pork and owner time working on the production of the Value-Added product. Fireman Creative helped collaborate in developing the business plan while contributing to creative farm innovation including the Farmer's Grill for this very important project.
Access to more local Non-GMO/organic food is still a critical problem. Whether through great sandwiches and salads, fresh produce, frozen meats, or Garden Shares, Blackberry Meadows Farm is grateful to be able to provide organic food options to the communities they serve. Fireman Creative was privileged to design the business logo, website and WooCommerce online store for Blackberry Meadows Farm. Check out the Blackberry Meadows Farm Journal to stay up to date on Farm happenings including market events or check out their online store for fresh, local organic products available for purchase.