Fort Ligonier Days Diamond Anniversary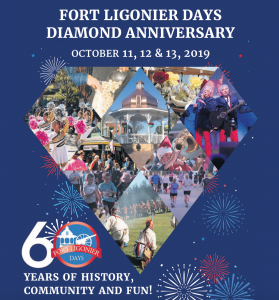 Every year we look forward to Ligonier's big event, the celebration of the history and heritage of the community and its colonial fort. This year was the 60th anniversary of Fort Ligonier Days, aptly named "the Diamond Anniversary" due to the 60th but also more importantly the recent extensive renovations that the town's central diamond. Populating the historic Fort Ligonier were reenactors from all over the country, each dressed in period-accurate attire and traditionally camping and cooking for the weekend. Notable was Half Crown baker cranking out loaves and biscuits in a wood fired oven. Battle and artillery demonstrations were put on Saturday and Sunday for crowds that squeezed inside the battlements. The reenactors also came out into town; soldiers converged on the central diamond for a late night procession.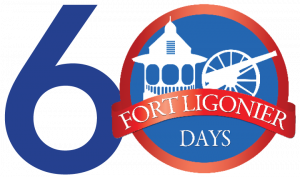 The main parade took place Saturday morning and persisted through a slight drizzle. Notable appearances included the Mellon family, Pitt's Marching Band, Jeff Jimerson (who later performed and sang the National Anthem ) and the Oscar Mayer Wienermobile. Jay and the Americans headlined the musical performances with a lively evening show.  Besides organized festivities, over 300 vendors including a wide variety of food, wine and crafts, all of which were enjoyed by the people that attended. The last big event of the weekend was the annual 5k race that got off to a chilly start Sunday morning. As always, it is a pleasure to be involved with event, the wonderful organizers and the vibrant community of Ligonier that has a shiny new Diamond that shines bright all year long.