Get There Faster
In the greater Pittsburgh area, only 18% of commuters use public transportation. However, 54% of downtown workers rely on buses and the T to get to work, a number that rivals New York City's usage of public transportation. After interviewing Pittsburghers about public transportation while working on GetTherePgh.org, we are convinced that we need a better system to connect Oakland and downtown. With a new Bus Rapid Transit system (or BRT) in the works, we just might get it.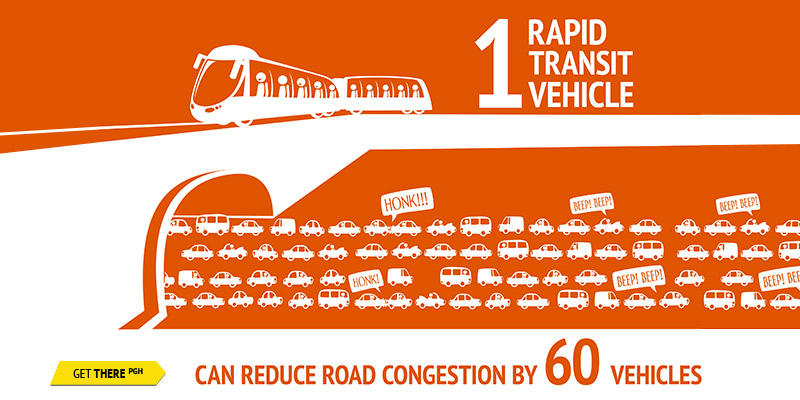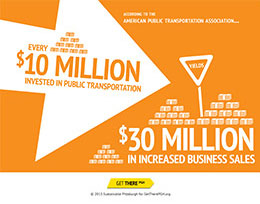 Monday's Post Gazette article about the BRT planned for Pittsburgh reported that an ambitious timetable has been adopted for the project, which cuts down on travel time by creating a lane exclusively for buses that make fewer stops where riders pay before they board. The $200 million project would dramatically decrease travel time on buses between the two neighborhoods from between 23 and 33 minutes to just over 14 minutes. The project also involves the incl
usion of bike lanes on Fifth and Forbes Avenues, adding to its sustainability. Extending the T was another option, but with a $1 billion price tag, stakeholders opted for the relatively inexpensive $200 million project to bring a BRT to Pittsburgh.
BRT systems have had impressive effects on public transit in other cities. In Cleveland's highly successful BRT that opened in 2008, average bus speeds rose by 34%. On average, riders save 12 minutes of travel time and ridership has increased by 60%. Additionally, the corridor where the BRT runs has attracted $4.3 billion in real estate investment. Because BRT lines achieve similar goals as rail lines at a much lower cost, they are more efficient financially.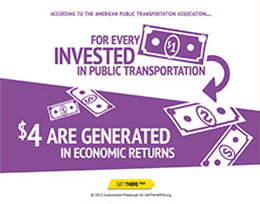 But transit innovation doesn't just mean creating new public transportation systems. Some of today's most important innovation revolves around fine-tuning existing systems, better serving the needs of those who use them, and ensuring financial sustainability. In last week's New York Times article on successful public transportation, the author noted that public transit systems are most successful when they fit the needs of riders rather than when they are aimed at reducing congestion or fulfilling "abstract goals" of local governments. The most compelling innovation in public transportation is not aimed at creating space-age looking new transport vehicles (although wild-looking systems like Morgantown's PRT have been around since the 70's and are super successful). Instead, it requires changing the way that we think about who users of public transportation are and what they need. This means making bus schedules reliable and coordinated, offering added perks of using public transportation, and investing in technologies like OneBusAway, which provide real time information about when buses will arrive and where they are on their route.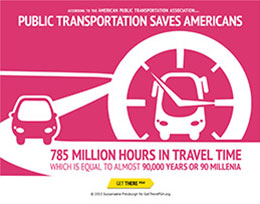 Innovation also means rethinking how we fund public transportation to make it more sustainable. ITNAmerica, a nonprofit that provides rides to senior citizens who can no longer drive, involves this kind of financial innovation. To avoid relying on public funding, the organization created "transit savings accounts," which standardize rides by using a credit system that avoids funding the system monetarily so that the nonprofit's success doesn't rely on grants that eventually run out.
As Pittsburgh moves towards implementing our own BRT, we are rethinking how we create successful transit systems and who we create them for. Great cities need great transportation. Let's help Pittsburgh get there faster.