An Interview with Kim Chestney Harvey of the Pittsburgh Technology Council
When Kim Chestney Harvey launched the Art + Technology Initiative at the Pittsburgh Technology Council six years ago, she realized that Pittsburgh wasn't thinking enough about creativity, so she decided to do something about it.
"I have a background in both fine arts and design, so it was clear that we weren't focusing enough on how creativity plays into technology. It was missing from our focus. The creative technology space was becoming interconnected with everything, and we needed to pay attention to that."
In that spirit, Kim and CEO Audrey Russo put their heads together to create an exhibit to explore the intersections of art and technology in Pittsburgh. They put out a public call for entries, inviting people in the industry to submit their projects. "We expected something small, maybe 50 people."
Instead, they got a monumental response–nearly 500 people participated. "It was packed–like a nightclub," Kim reminisced. "We realized that we were onto something that people were interested in and didn't have another outlet for."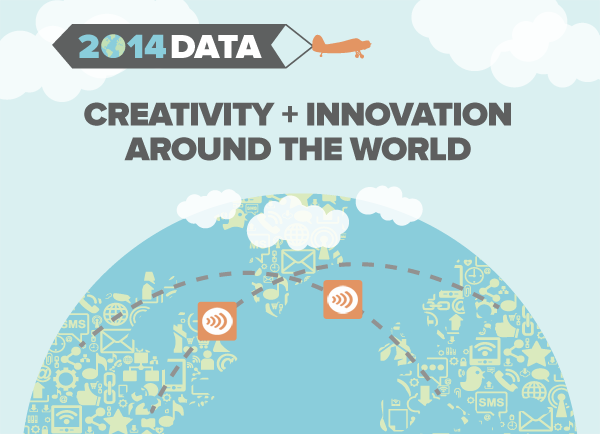 Although she didn't realize it at the time, that night was the first Design Art and Technology Awards (DATA) event. The PTC recreated the increasingly-popular event in subsequent years, attracting an array of local partners and national hosts, like Burton Morris, Wil Wright and Cirque du Soleil.
After the DATA events' success, the PTC created a network to service the creative tech community. "The Art and Technology Initiative was the exploration process–it helped us get connected within the region. Now the Creative Technology Network is creating a set of programs and opportunities specifically for that community."
When I asked Kim which of the Creative Technology Network's projects most excites her today, she cited the Pittsburgh Creative Industries Summit, which takes place tomorrow. The event will share the results of the PTC's partnership with Carnegie Mellon University and the University of Toronto's Martin Prosperity Institute of their research on Pittsburgh's creative assets.
The study focuses on seven key sectors in the greater Pittsburgh region including design, communications, entertainment, fine arts, software/hardware, data science and creative industry support services. It benchmarks these findings with other creative cities around the nation. "We wanted to see how Pittsburgh measures up against places like Austin and Portland, other cities that came out of nowhere and are now making a big difference."
Although I tried to get an exclusive preview of the study's findings, Kim told me that I'd just have to attend the event and find out for myself. "There's good news and there are realities we have to face, but it's all news you'll want to hear!"
This year's DATA event on May 7th and 8th will be the network's biggest production yet, and is another source of excitement. "It's our first year going national. We love the way DATA is evolving, and we got to this point where we knew it was time to take it to the next level. We didn't want to be insular–we wanted to engage with all the innovation happening out there, and also show the world what great things we are doing here."
As winners of the 2012 DATA Award for Communications and Information Sharing and the 2013 Media Arts: Interactive and Multimedia Award, the Fireman Creative team is pretty excited as well. I asked Kim if there were any projects that Fireman Creative has done that she finds particularly exciting and engaging. "Tweet roast was amazing! You guys have a great vision for creating new ways to communicate and thinking outside the box. I'm always interested to see what's coming next."
This year, DATA is a two-day summit and conference. The Pittsburgh Cultural Trust Education Center will be home to an array of workshops, talks and engagement activities. Innovators from around the country will be attending to present their latest work. The goal? "To generate new energy — to and from Pittsburgh!"
I asked Kim about her vision for the future of Pittsburgh's creative tech industry. She told me that she wants to see more national engagement. "We've spent the last six years cultivating a tight-knit community, and now we want that community to interact on an international level to bring more prosperity into the region, and to bring those outside the region in."
And that's already happening. People are coming to Pittsburgh and staying to put down roots and do business here. It's an exciting time to be a Pittsburgher. And it's an even more exciting time to be an innovator.