Liberty, Justice, and Equity for All
In 2019, Pennsylvania Governor, Tom Wolf signed legislation designating June 19th as "Juneteenth National Freedom Day" recognizing Juneteenth, as a cultural holiday commemorating the emancipation of enslaved black people in the United States. In August 2020, Pittsburgh Mayor Bill Peduto declared Juneteenth would become a City holiday in 2021; and in October, Allegheny County Council made Juneteenth a county holiday beginning in 2021. 
As we wrote this post, Juneteenth became a National holiday. This Saturday, June 19th, 2021, Juneteenth has become the first new federal holiday in decades. State employees are off work, and locally, Pittsburgh will celebrate with several special events held throughout the city.
It is important to note Pennsylvania was the first of all 13 original states to "abolish slavery" on paper, back in 1780. The state did not enforce the law, however, it was written to gradually embrace emancipation by grandfathering in existing slavery and allowing indentured servitude for all races to continue. So, Juneteenth is a big deal. What is freedom for all, if people are not free? This holiday is a day for all Americans to rejoice as well as understand the importance of working harder to achieve economic justice for all.
According to a published Gallup Poll, only 12% of Americans reported having "a lot" of knowledge about Juneteenth, with Black Americans having the highest familiarity at 37%. Obviously, we need an abridged history lesson. Juneteenth marks the day in 1865 when federal troops arrived in Galveston, Texas—the southernmost point in the state and the last to be defeated. The Union troops informing slaves by word of mouth was a way for slaves in the South to realize they were free. Think about it, newspapers in the South were not writing about it and most slaves could not read. Remember, this is two and a half years after the signing of the Emancipation Proclamation by Abraham Lincoln and five years after the start of the Civil War. 
Long before Pennsylvania officially recognized Juneteenth as a state holiday, Juneteenth celebrations had been taking place all over the country, the first dating back to 1866- the one-year anniversary celebrated in Galveston. Celebrations include street festivals, concerts, cookouts, family reunions, and right here in Pittsburgh, a serious Soul Food cook-off at Point State Park.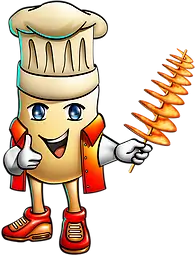 Cuddy's (a hidden treasure take-out restaurant) located in the Pittsburgh neighborhood of Homewood is the reigning champion of the Soul Food cook-off at Point State Park and intends to win the annual blind taste competition again. This year, Rebuilding Together—a non-profit helping to beautify neighborhoods—took on a three-week makeover on Cuddy's. The renovations included a new fence, a remodeled interior including new windows and floors, and an outdoor patio with a grilling station, picnic tables, and planters.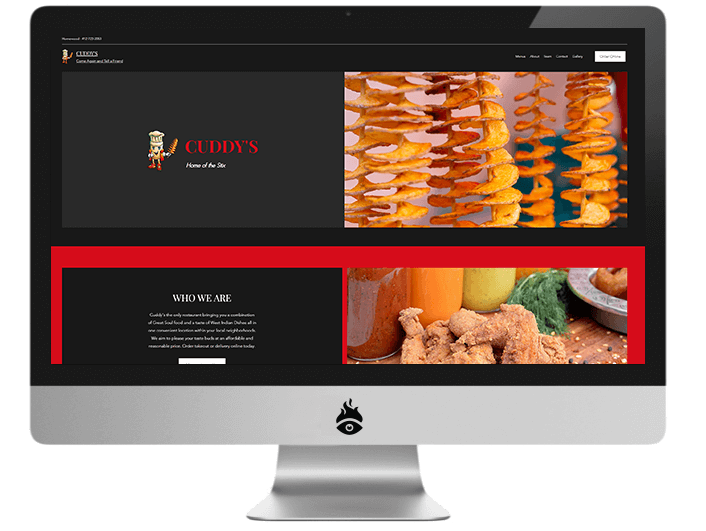 Fireman Creative has been collaborating with Cuddy's via the Get Online and Grow Online (GOGO) program, in partnership with Neighborhood Allies and the URA to help Cuddy's make their online footprint look as good as their food tastes. Visit the website we recently worked on with them. Cuddy's offers take-out and delivery service, with access to seating for outdoor dining available on their newly built patio. The food tastes great, and the restaurant prides itself on customer service. This is a place where you can feel good about spending money on great menu selections while supporting local businesses.
One way everyone can honor Juneteenth is to support black-owned businesses. Sadly, black-owned businesses earn 57% less than white-owned businesses in their first year. The overall income gap in Pittsburgh also sheds light on economic inequity with black earners being paid just 52 cents on the same white wage dollar, and for the record, in Pittsburgh, that is 6 cents worse than the national average. RAND also reports black residents in Pittsburgh are 5 times less likely to own a business at all. Pittsburgh is in the bottom 10% for Black wealth in the country.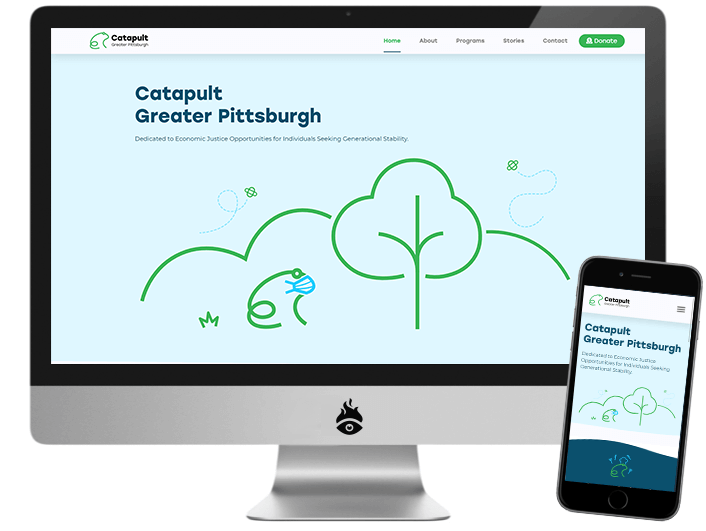 Another way to make a difference and have an impact is to donate to local non-profits working for economic justice. The Black and Latinx populations continue to be disproportionately represented in the population living below the poverty line. Catapult Greater Pittsburgh focuses on asset building, entrepreneurship, crisis intervention, financial literacy, and policy change. The organization is designed to cater to specific community needs, offering programs to provide economic justice opportunities for individuals who seek generational stability including emergency support, peer-to-peer support, wealth building, trauma-informed financial literacy, and policy advocacy. Led by Executive Director and Founder, Tammy Thompson, a Poverty Expert and Creator of The Psychology of Poverty, Catapult Greater Pittsburgh was created to ensure systematically disenfranchised communities can meaningfully achieve economic justice and lead dignified and equitable lives.
Pittsburgh has a long way to go to even come close to leveling the playing field.  This Juneteenth 2021, we need to embrace freedom and opportunity for all and support our community by supporting local businesses and non-profit organizations making a difference in disenfranchised communities. 
Let freedom ring.