#TBT — Fireman Creative and Denis Leary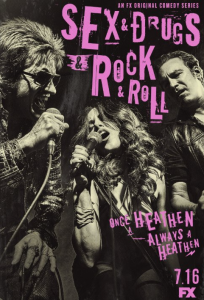 Tonight is the premiere of the new FX original series "Sex&Drugs&Rock&Roll" created by and starring Denis Leary as a washed up would-be rock star whose daughter is seeking fame and fortune by bringing the band back together with her as the lead singer. We can't wait to check it out.
So in honor of Throwback Thursday we thought we'd take a look back at the work we did for Denis Leary and his production company Apostle NYC.
We were approached with the task of increasing Leary's social media presence leading up to his book of Tweets Suck on this Year. The team here created TweetRoast, a Twitter campaign that brought Leary and 24 other comedians together to live Tweet/roast the Academy Awards. The campaign ended up engaging 50,000 people and helped Leary amass more Twitter followers. Fireman Creative also worked closely with Apostle to overhaul the look and feel of Leary's website and social media profiles. Over a three month period the campaign helped Leary earn 40,000 new Twitter followers.
Check out some examples of the work we did below: