What the Duck?
On September 27th, Pittsburghers awaited the arrival of the 40-foot giant rubber duck with anticipation and amused enthusiasm. With the Pirates in the playoffs, it seemed like the perfect time for an oversized good luck charm. Fireman Creative even designed a picture in honor of Pittsburgh's sports success and our special visitor: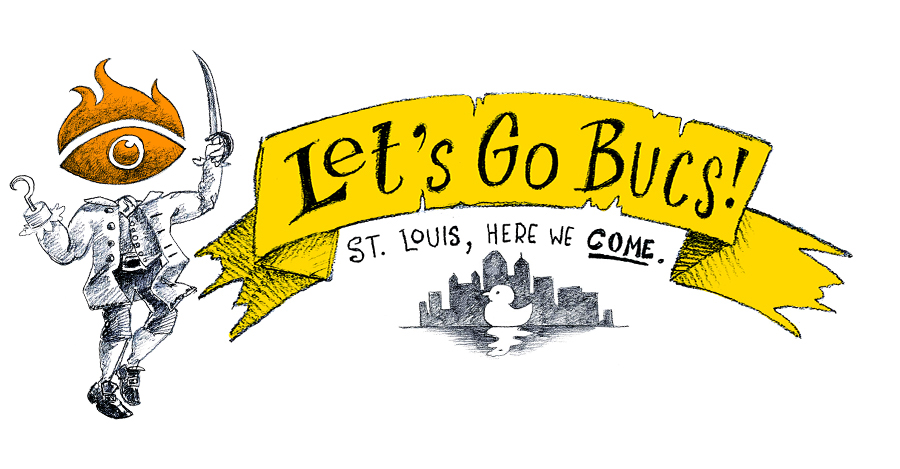 Pittsburghers flocked to the duck. Some stared, some laughed, most took pictures, and many socialized at its webbed feet. Artist Florentijn Hofman, the duck's creator, says that this is one of the goals of his art, to bring people together over something positive, and to disrupt their daily routines with amusement, socializing, and laughter. With over one million visitors, it appears that the duck did indeed bring Pittsburghers together. Paul Organisak of the Pittsburgh Cultural Trust, which brought the duck to Pittsburgh to kick off the Pittsburgh International Festival of Arts in September, also emphasized the importance of coming together: "It's a serious piece of art…When people are seeing it they are engaging and coming together. It's about connecting the planet in a very global way." Various versions of the duck have made a splash in international cities like Hong Kong and Sao Paolo since 2007, although Pittsburgh's is smaller than most to enable it to fit under our bridges.
Pittsburgh's economy also benefited from its giant visitor with tens of millions of dollars in revenue from duck-related sales. Downtown storefronts featured duck pictures and t-shirts, and even offered duck-themed deals called "quackages." In their unending creativity, Pittsburghers found unique ways to showcase the duck in their places of work. Joe Wos, founder of cartoon museum ToonSeum downtown, created a t-shirt with an image of the duck and the words "Quack N'At," only to receive a cease-and-desist order from the Pittsburgh Cultural Trust. With his own duck exhibit at the ToonSeum, Wos refused to "quack down," arguing that rubber ducks are an age-old childhood staple whose image should not be monopolized by one organization.
Duck admirers photographically memorialized the installation. We included some pictures that the Fireman Creative team took below:

Pittsburghers incorporated the duck in their Facebook profile pictures, their Tweets, and photos they uploaded on Instagram. Even a month after the duck's departure, many Pittsburghers still feature it in their profile pictures. Bill Peduto used an image of the duck in his successful mayoral campaign, and critics of Judge Kathy Mulligan used the duck in posters that advocated voting her out of office, although it was difficult to see the connection between the duck and Judge Mulligan's allegedly undesirable qualities. But while the duck sparked lots of image-based social media activity, relatively little was written about it. Local news programs and newspapers gave it lots of coverage, but when it came to Pittsburgh bloggers and art critics, there was much less to be found. Some bloggers mentioned the arrival of the duck, but even in arts and entertainment-focused blogs, we found surprisingly little written about it. Maybe that's what the duck was all about–moving beyond the written word to the aesthetic experience of seeing a pleasant work of art.
The duck has been taken to an undisclosed location for three months, after which it is contracted to a new city. Its current and future whereabouts are currently unknown, but Pittsburghers are sure of one thing: We will always keep a special place in our hearts for our very favorite waterfowl.