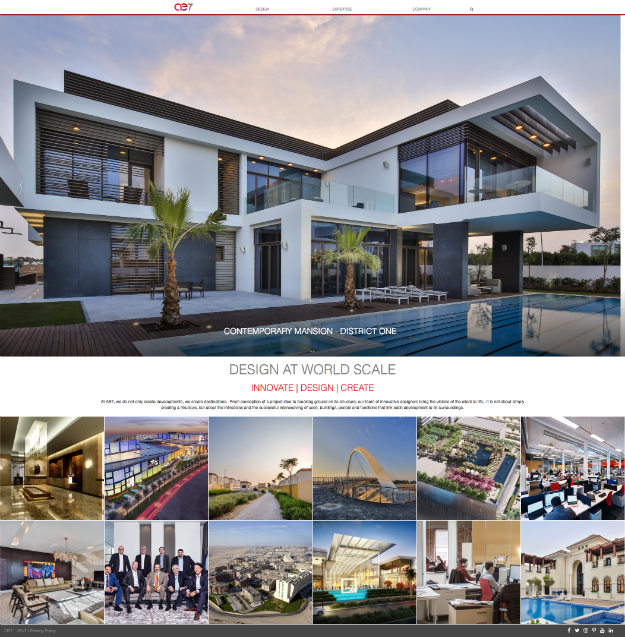 Web Design
Designed for Designers
With over 40 years of combined experience in the Middle East, Middle East, Europe, Asia and USA, with offices in Abu Dhabi, Dubai, Europe, Jordan, Iraq and the USA, the AE7 architecture firm is a premiere choice for urban developers.
But their website was in sore need of a refresh.
Fireman Creative took a mobile-first approach to the design of the new AE7 site, keeping in mind that the primary goal was simple: to show off the innovative designs in AE7's vast portfolio. The best way to highlight the firm's architectural prowess was the use of full-screen photography. Imagery took center stage in the site's layout.