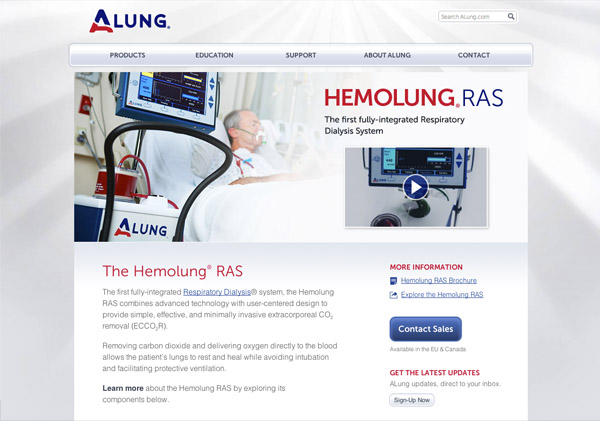 Web Design
Designed for Cutting-Edge Technology
ALung Technologies is a Pittsburgh-based company on the vanguard of medical technology. Their device, the HemolungⓇ RAS, has revolutionized the treatment of patients who otherwise would require mechanical ventilation.
Fireman Creative developed a dynamic interactive website that educates medical professionals and investors about the company's breakthrough technology.
Media Production
Showing How it Works
This two-minute video illustrates the benefits of the the HemolungⓇ RAS benefits to respiratory patients.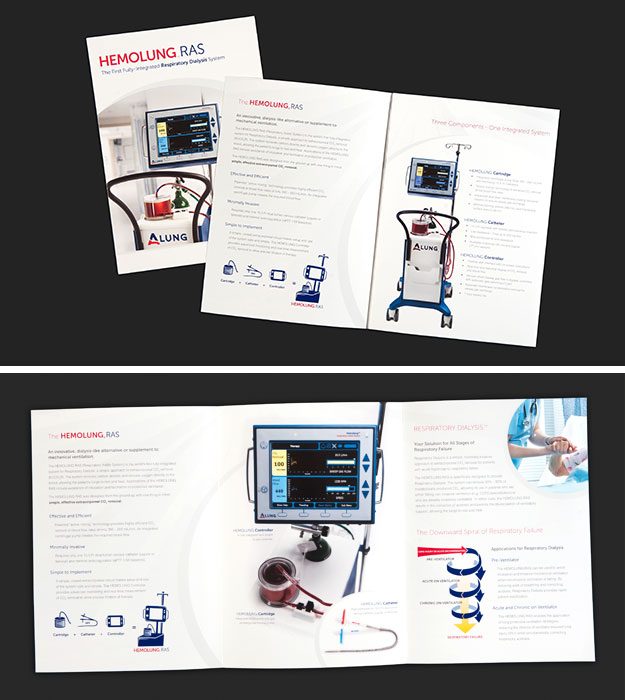 Print
Putting it on Paper
We created image-rich product brochures and manuals which were produced in several languages for worldwide use.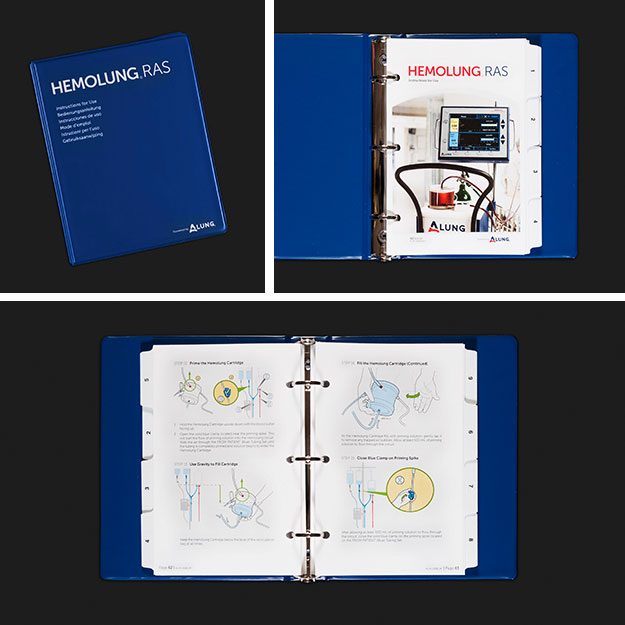 Graphic Design
Creating a Manual
Fireman Creative designed a comprehensive manual detailing the operation and function of the HemoLung device. Clean, clear graphics help medical professionals easily learn how to use the device.