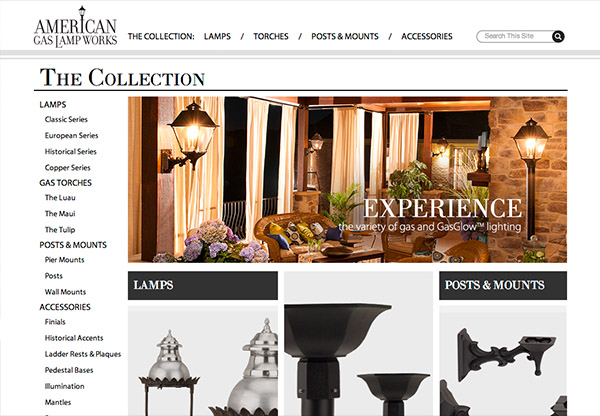 Web Design
A New Company with a Long Tradition
When new owners acquired an established American gas lamp manufacturer, they asked Fireman Creative to create a website to showcase their collection of products.
We used custom photography to create a glamorous homepage displaying the lamps to their full potential. Behind the scenes, the company's extensive catalog of products is organized in an intuitive way, enabling visitors to find exactly what they are looking for throughout the site.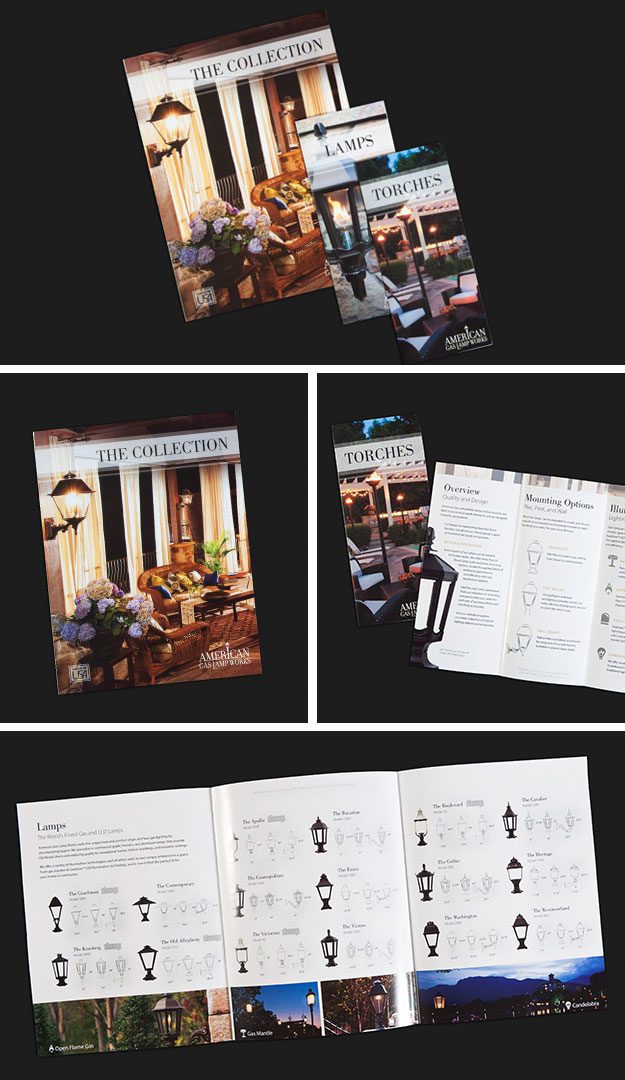 Print
Look Good on Paper
We carried over the elegant look and feel of the website to a series of product brochures. These eye-catching pieces are designed to be picked up by customers and kept as they consider their outdoor lighting options.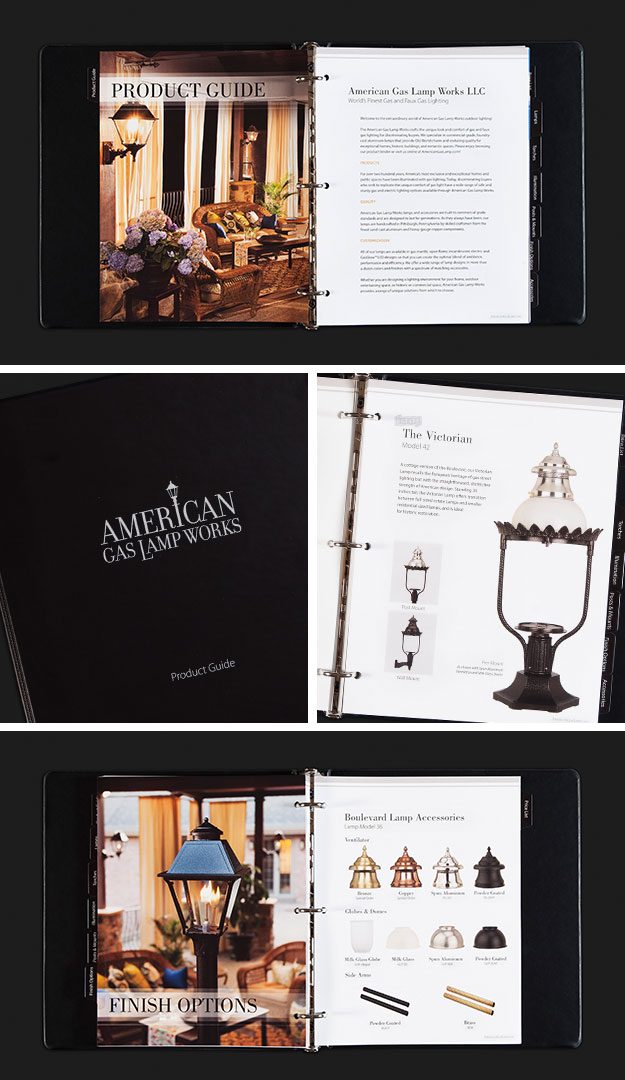 Graphic Design
A Sophisticated Product Guide
The American Gas Lampworks Product Guide is designed to stand out on a retailer's shelf of product guides, drawing the customer's eye and encouraging them to open it. The interior pages showcase the products by using the custom photography and large product photos from the website.