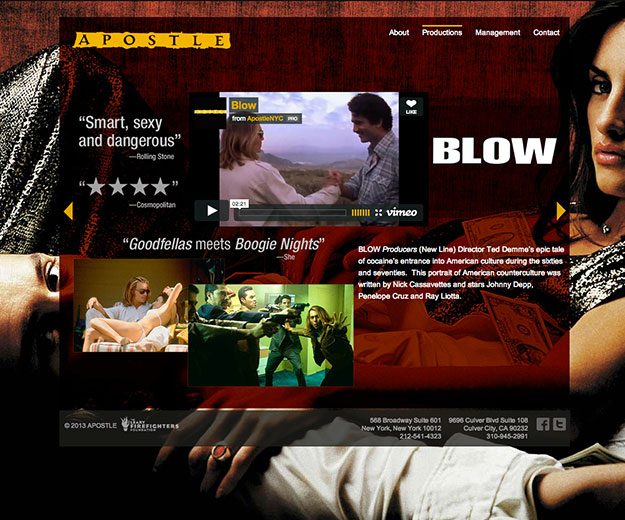 Web Design
A New York State of Mind
Headed by Denis Leary and Jim Serpico, Apostle is responsible for television shows such as "The Job" and "Rescue Me," several films, and numerous events, such as "Comics Come Home".
Fireman Creative designed Apostle's website with the intention of communicating the ambiance, speed and scurry of New York City. The website makes visible Apostle's portfolio in a clear and obvious way, while laying on the grit of the city's culture. The imagery is craggy, the typography loud, and the colors bold- all qualities and trademarks that define Denis Leary.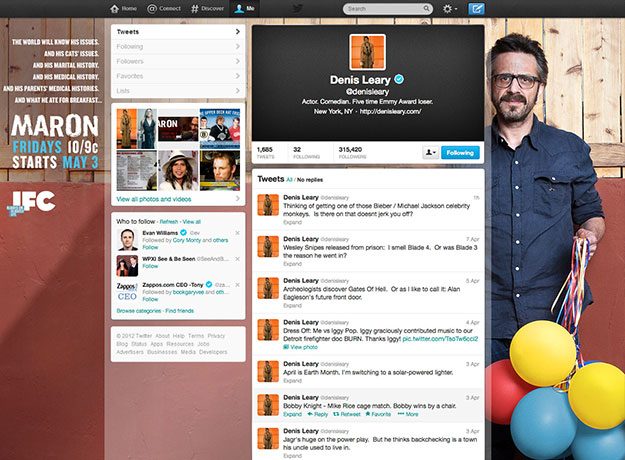 Social Media
Social Skins
To carry the branding of Apostle's website throughout its online presence, Fireman Creative made social media skins.