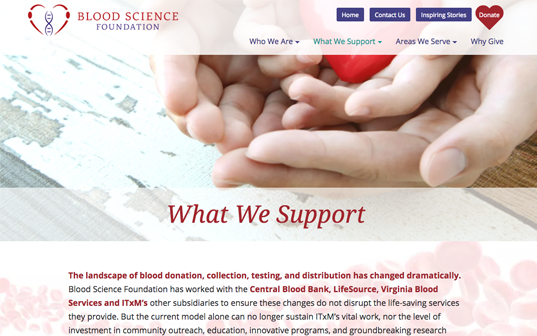 Web Design
Giving from the Heart
Through philanthropy and grant making, the Foundation's mission is to support Blood Systems, Inc. (BSI) and, specifically, the Institute for Transfusion Medicine (ITxM) in fulfilling their mission to advance cutting-edge research and provide a safe and ample blood supply that meets the needs of the healthcare communities, patients, and donors in our service areas.
Did you know that every two seconds, someone needs a blood transfusion? How can you help? By supporting Blood Science Foundation. Learn more at bloodsciencefoundation.org, a custom site built by Fireman Creative to bring community awareness to the urgent need for blood.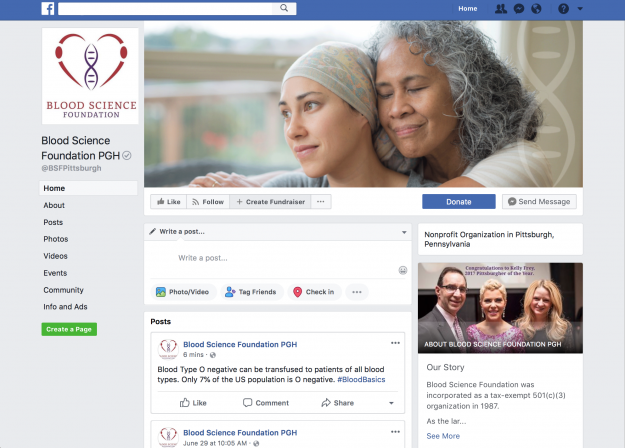 Social Media
Social Strategy
Fireman Creative created and executed a social strategy to promote the importance of donating blood and building the community through events the Blood Science Foundation holds.