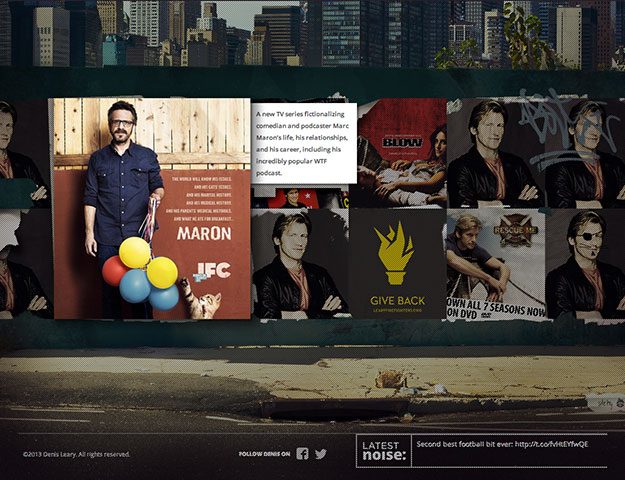 Web Design
Active Designs
Fireman Creative worked with comedian Denis Leary and his production company, Apostle TV and Film, to overhaul the look of his website and social media sites. Our overall goal was to increase his presence on Twitter and Facebook.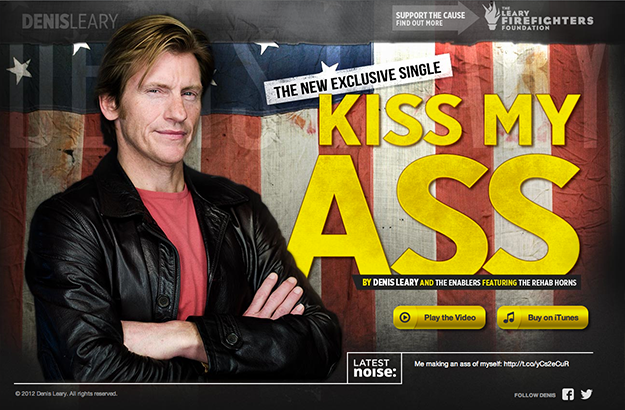 Web Design
Kiss My A$$ Promotion
The project involved much more than branding. Fireman Creative was tasked with devising strategic new ways to use the web and social media to target Leary's fans.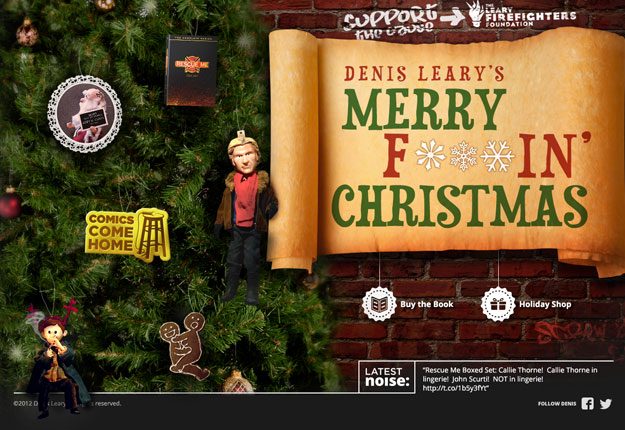 Web Design
MERRY F%#&IN CHRISTMAS
For everyone who loves the holidays–and those of us who can't wait until they're over–Denis Leary has a special gift this season: Merry F***in' Christmas.
Fireman Creative created a website for the launch of this adult parody of a children's book.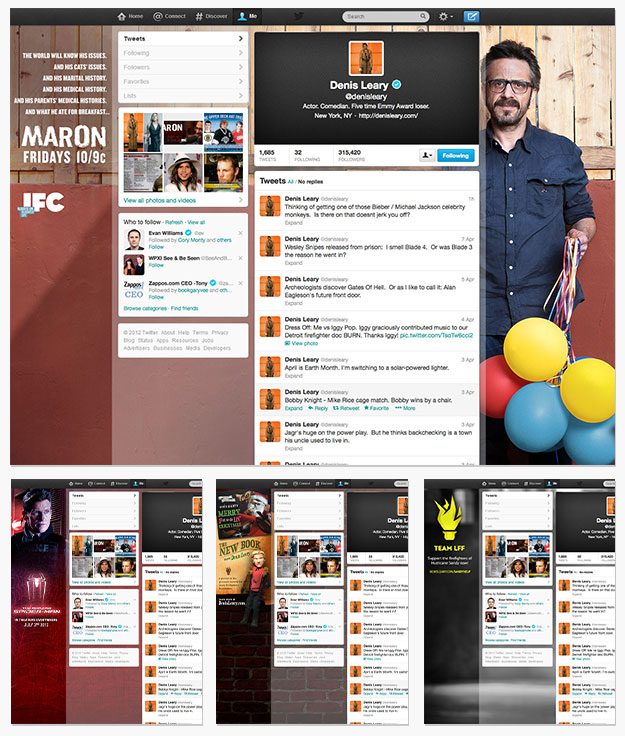 Social Media
Social Media Campaigns
Fireman Creative developed a unique system for tracking all of Denis Leary's interactions on Twitter. His follower growth was monitored in real time and the data was used to determine the effectiveness of various tweets.
Conversion was a major element, and various techniques were used for advertising and promoting events that Leary was involved with. Status updates were timed to coincide with major events in both his public relations schedule and events in popular culture. Several contests and promotions were launched via Twitter. YouTube and Facebook ad campagins were used to promote a major live comedy show, a book release, and a TV special on Comedy Central.
Over a three month period, this campaign drew in over 40,000 new Denis Leary followers on Twitter.