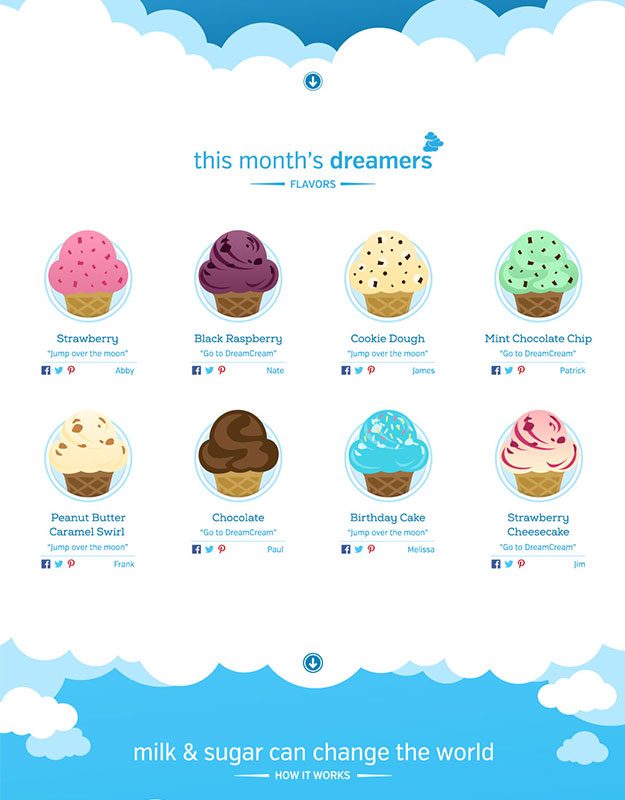 Web Design
One Page Design
DreamCream Ice Cream mixes fantastic flavors and crowdsourced support to help individuals and nonprofits raise money for important causes. By signing up for a flavor of the month and volunteering at the ice cream parlor, dreamers can get their message out and earn a portion of the profits from their flavor.
We worked with DreamCream to tell a visual story through the use of custom CSS graphics, bright blue skies, charming animations, and an accessible layout. The goal of the site was to inspire users to get involved and to quickly deliver DreamCream's mission: to make dreams a reality.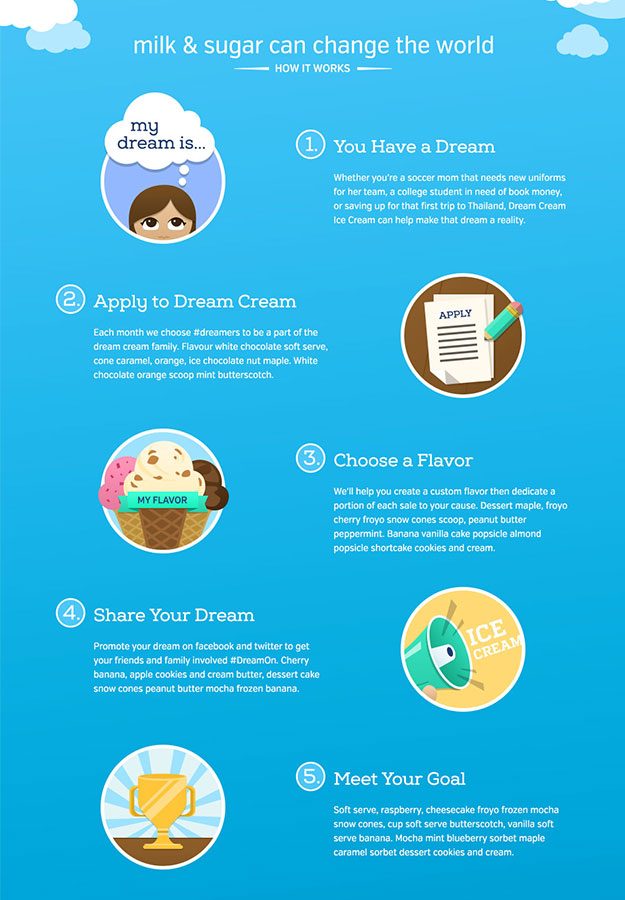 Graphic Design
Engaging Illustration
Bright, sweet illustrations engage audiences from kids raising money for their soccer teams to the parents who drive them from practice to the ice cream parlor. The website's color scheme encourages dreamers to think big and imagine how milk and sugar can make their dreams come true.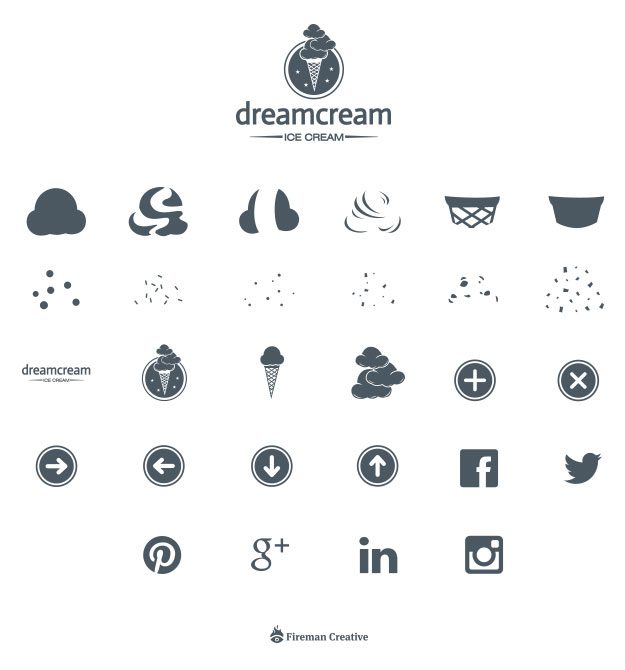 Illustration
Custom SVG Graphics
To give DreamCream an infinite amount of ice cream flavors and combinations without having to produce new graphics each month, we produced a custom SVG font set. Flavors are compiled using css and controlled by the user in the WordPress backend. Using an SVG font allows us to have scalable, fully-editable graphics that will never be pixelated.