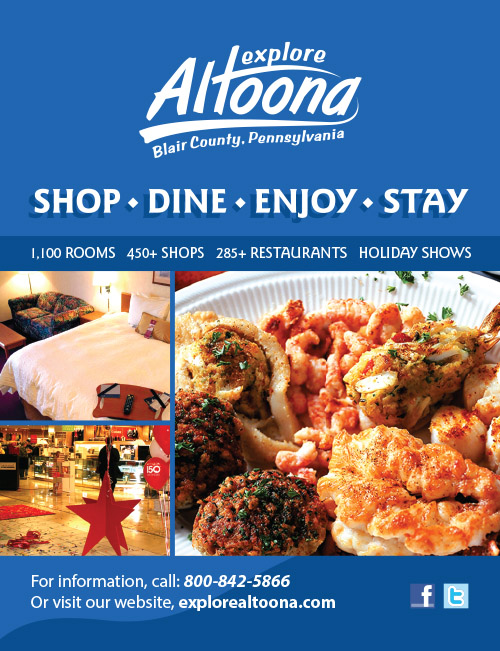 Branding
The New Altoona
Using Altoona as a flagship location, Fireman Creative re-branded the visual approach of the AMCVB (Allegheny Mountains Conference and Visitors Bureau) as part of a long-term revitalization process for the entire region.
The area's history and overlooked attractions were key elements of the re-branding process, ultimately defining the new brand's look.
The new logo borrowed imagery from the world-famous Horseshoe Curve, combining it with a classic logotype to make a mark that is distinctive and exciting.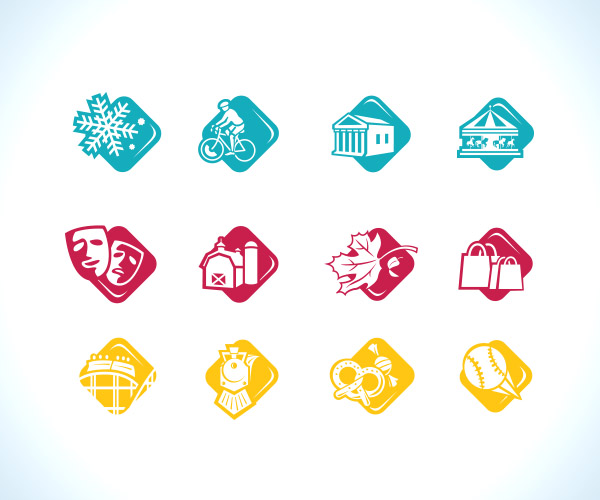 Illustration
Definitive Graphics
Fireman Creative designed a collection of icons to represent the Altoona region, highlighting iconic locations and popular venues like the Horseshoe Curve, Benzel's Pretzels, the Slinky, and Lakemont Park, home of the oldest rollercoaster in operation.
The icons were inspired largely by 1950's era graphics, using bold colors, fluid lines, and geometric shapes to lend the brand a more nostalgic texture.