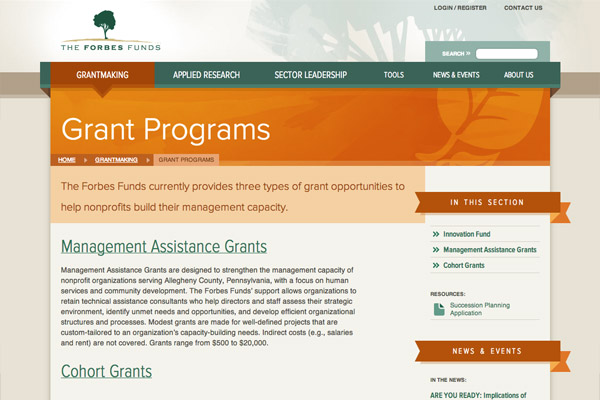 Web Design
Growing the Sector
The Forbes Funds strengthens the management and policy-making capacity of the nonprofit sector by offering grants and performance assistance. Fireman Creative developed a new website that focuses on educating nonprofits about grants and presents research that helps them strengthen their organizations.
The site includes online tools that help organizations connect with consultants and also offers a survey tool that helps organizations assess their performance over time.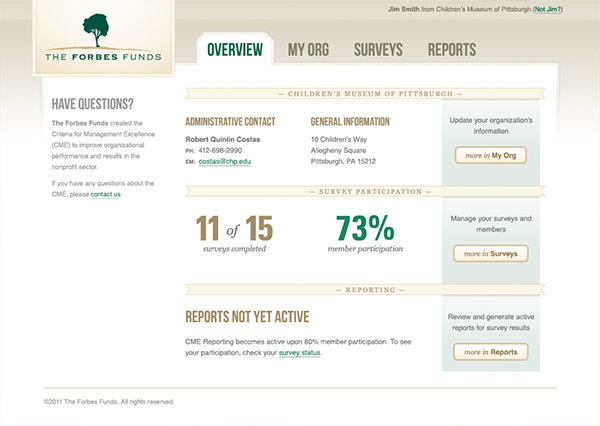 Web App
Tracking Your Progress
We created a web application designed to improve performance capabilities of participating organizations by offering online tools for deploying standardized surveys, collecting data from members of the organization, and offering robust reporting functionality so that organizations can track their performance on a regular basis.
The design and quick load-time provide a compelling user experience to encourage regular participation by the end user.