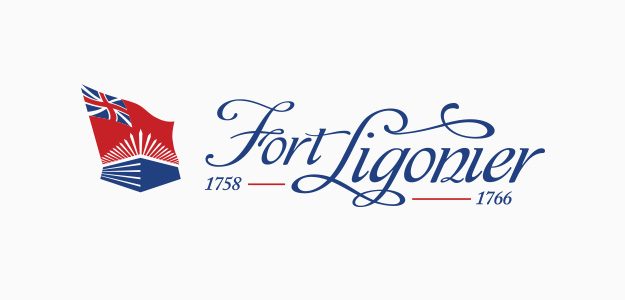 Branding
Branding a Classic
Fireman Creative's re-branding of the popular tourist destination includes an elegant typeface and an iconic mark that combines a historical American flag with the front wall of the fort.
Fireman Creative's rebranding of Fort Ligonier included launching a new website focused on bringing some of the most important aspects of the fort to life for visitors on the web. The result is a site that incorporates beautiful graphic design and photography, user-friendly navigation, and overhauled content.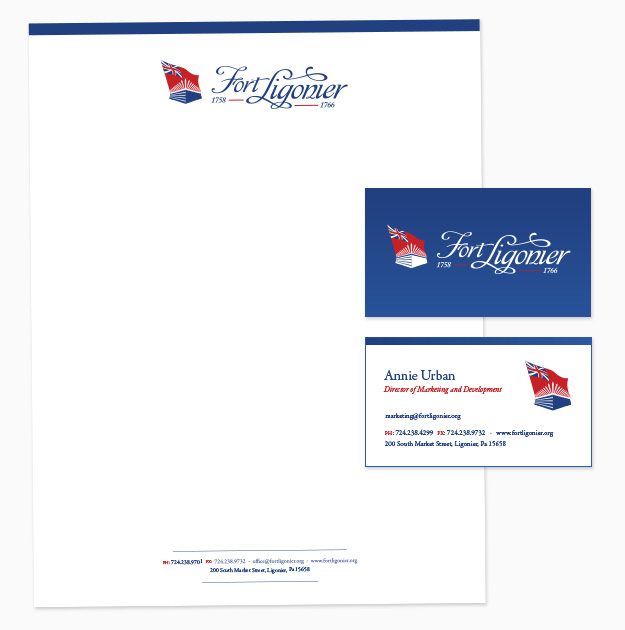 Graphic Design
Stationery
As soon as the Fort's new branding was in place, the team at Fireman Creative moved ahead, incorporating it into print materials such as business cards and letterhead.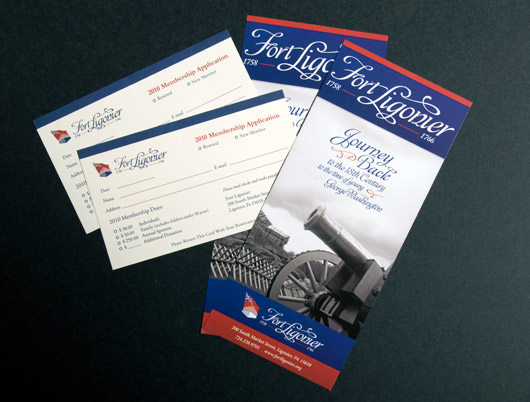 Print
Brochures/Print Collateral
Direct mail campaign used to promote new exhibits at the fort and encourage members to renew their memberships. The campaign marked the print debut of the new Fort Ligonier logo.
Media Production
Video
Fireman Creative shot and edited this promotional video for the fort, which explores the beginnings of the French and Indian War.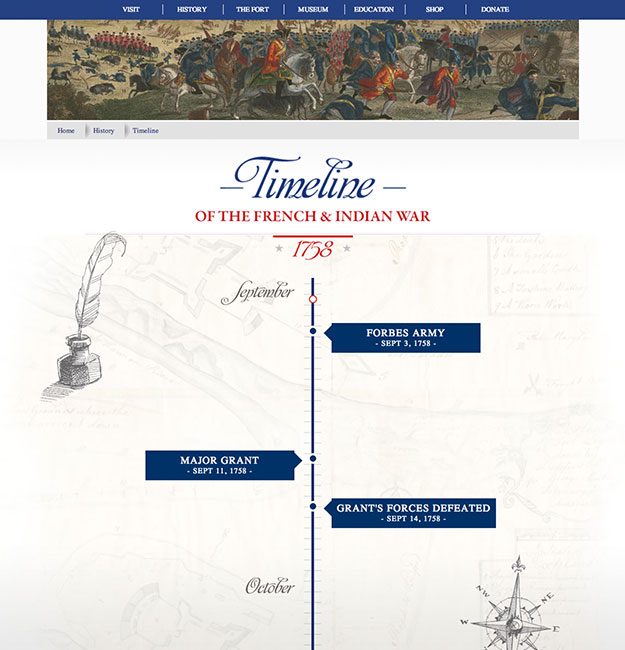 Interactive
Interactive Timeline
Custom animations and illustrations bring the fort's timeline to life, allowing users to experience important events that occurred at the fort in a fun, interactive way.