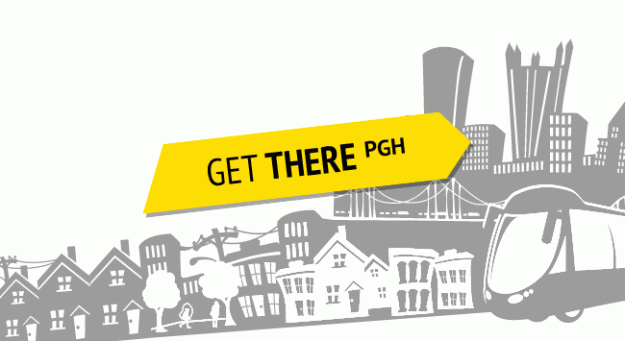 Branding
A Mark that Moves Forward
In developing the visual language for GetThere PGH, Fireman Creative developed a mark that played off of a directional road sign. The mark is the starting place for the rest of the brand identity, which symbolizes movement and progress in the realm of public transit.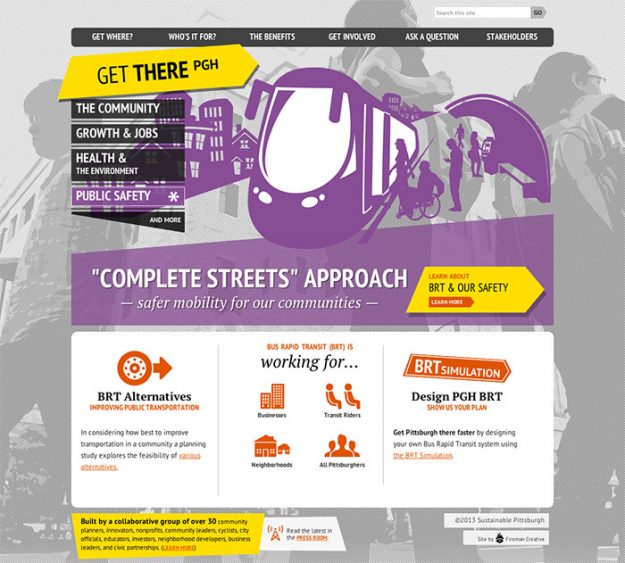 Web Design
An Online Experience to Drive a Movement
At the heart of the GetTherePGH strategy was a website that offered compelling stories and visuals for how public transit can improve communities and quality of life.
GetTherePGH.org provides a mix of data and research, informational illustrations, video shorts, and social media initiatives to help people understand how their lives could be positively impacted by better public transit.
Media Production
Capturing the Public Voice
GetTherePGH wanted its site to tell Pittsburghers' stories and voice their opinions on transportation issues. Fireman Creative produced a series of web shorts featuring interviews with Pittsburgh residents on key transit topics.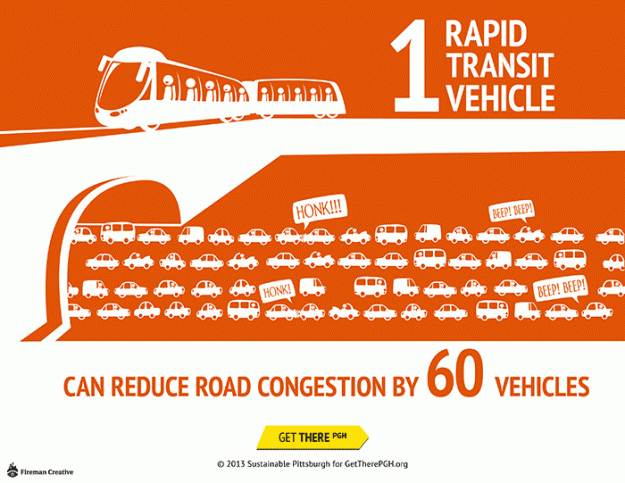 Illustration
Illustrating the Issues
Effective communication relays its message across as many mediums as possible, so Fireman Creative crafted a series of seven digital posters to visualize the facts behind the most important transit issues to the GetTherePGH initiative.