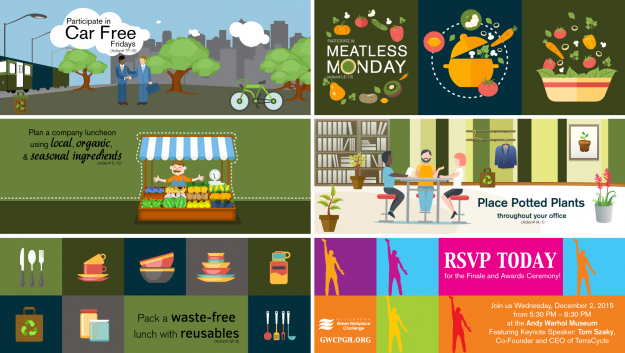 Graphic Design
Sprint to the Finish!
The Green Workplace Challenge is a community awareness, engagement and public relations campaign, created to highlight Sustainable Pittsburgh and participants of the Challenge. Fireman Creative's task was to showcase the winners and generate continued excitement around sustainability in the workplace.
Working collaboratively with Sustainable Pittsburgh, Fireman Creative focused on driving attention to sustainability-based activities. We designed social media skins and created social media posts for weekly challenges that encouraged participation in the weekly challenges. Not only did we have fun on this project, so did the participants, and along the way, tools and information about implementing environmental practices in one's daily life were provided.  The proof of the success was in the participation, which was up significantly.