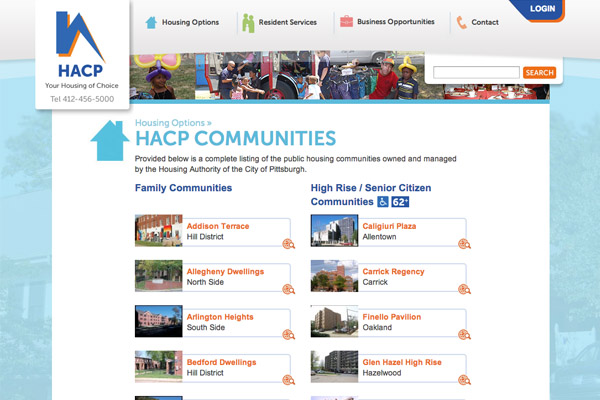 Web Design
Making Home Easy to Find
Fireman Creative worked with the Housing Authority of the City of Pittsburgh (HACP) to overhaul its web presence. The new website makes it easy to navigate through the wide variety of services offered by the HACP. The site focuses on providing information about housing options and services for residents.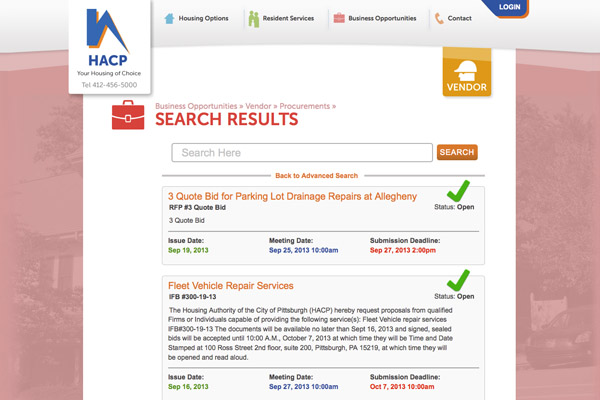 Web App
Streamlining Business
Fireman Creative also developed a number of web-based tools that help streamline the way the HACP handles routine business. The site includes a robust system for managing properties available throughout the city. It also includes a means for landlords to post and manage their own property listings through the website.
HACP frequently solicits bids from vendors and contractors for projects. Fireman Creative was tasked with helping the HACP transition from a paper bidding process to a digital one. The end result is a system that makes it easy for HACP staff members to post new bids and for vendors to submit bids. A bid management system allows the HACP to manage all bids that are received. Evaluation committee members use the bid management system to score bids and leave comments.