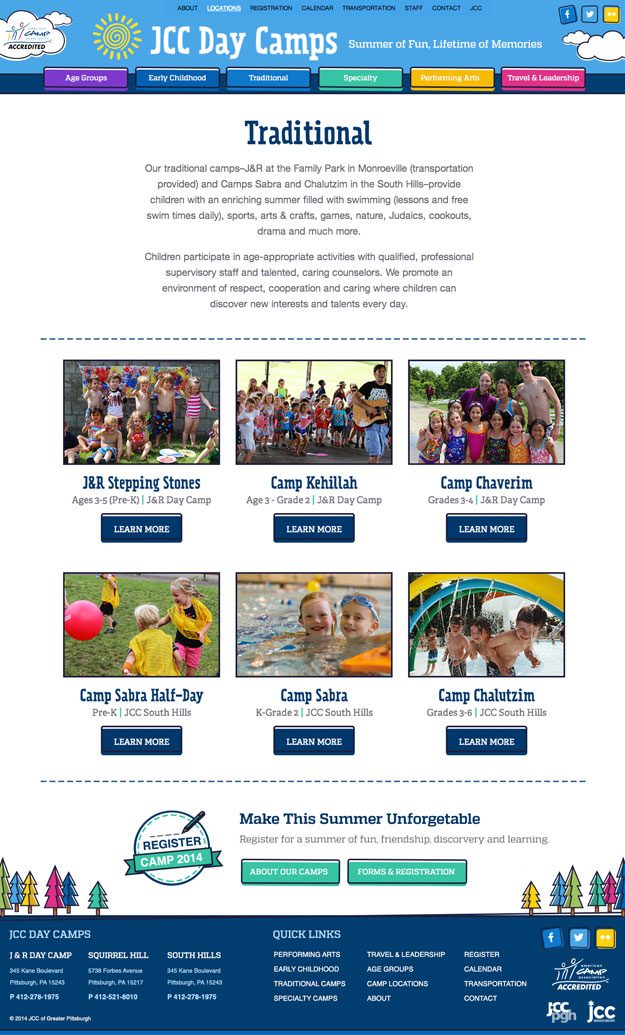 JCC/JFCS
Camper-Friendly Design
Fireman Creative built a website that distinguishes Pittsburgh JCC Day Camps from their competition and reflects the excitement and spirit of the JCC camp experience. Using a fun color palette, friendly illustrations and an intuitive layout, campers and parents alike can easily find the perfect camp whether they are looking on a desktop, tablet or smartphone.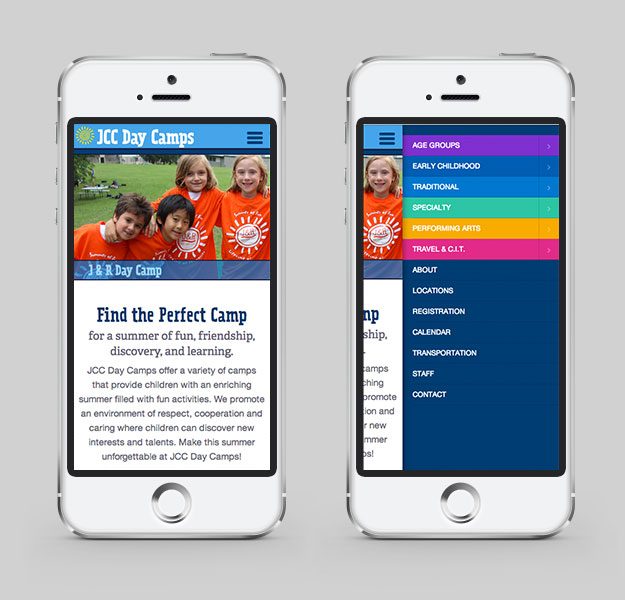 Mobile
Creating a Responsive Experience
Creating an intuitive mobile website was a key component to the build out. The site is responsive across a wide range of devices and provides an easy reading and navigating experience while preserving its colorful, friendly design.