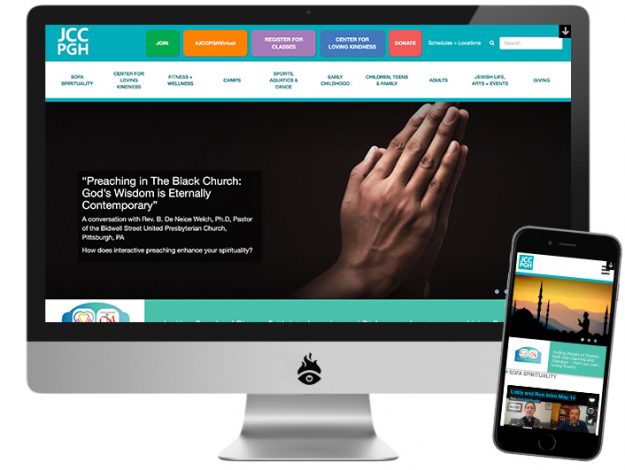 Web Design
Connecting Community & Faith
Following the tragic shooting at the Tree of Life Synagogue, the JCC of Greater Pittsburgh mobilized a national response via the Center for Loving Kindness, an interfaith community preaching tolerance, understanding and appreciation of our differences.
Fireman Creative was tasked with solving the creative and technology needs of this project. After working closely with the JCC to craft a beta study and apply for and receive foundation funding, we landed on a way to invite people of diverse faith traditions into learning and dialogue from the comfort of their own living rooms. Fireman Creative helped bring this idea to life by being an active brainstorming partner, designing a technical workflow from initial concept to the final platform. We leveraged a combination of tools to take the website beyond just pre-recorded video content, to an interactive workshop platform that engages community members and spiritual leaders in conversation.
The site launched in May 2020 and features interviews, eBlasts, event registrations and future community conversation topics through Zoom, Gravity Forms, social media and Vimeo streaming. It is meaningful and fulfilling to be making positive change happen with technology, but also by humanizing the experience.