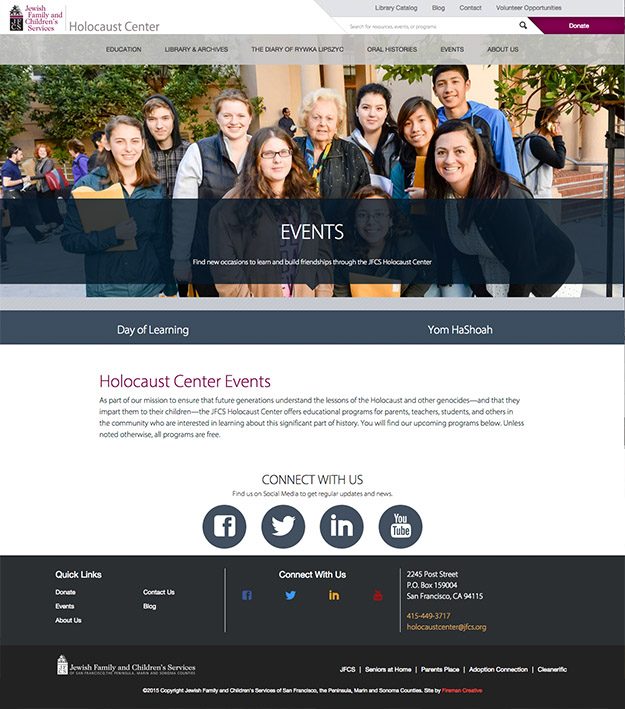 JCC/JFCS
To Educate
The JFCS Holocaust Center is a program of the Jewish Family and Children's Services of San Francisco, the Peninsula, Marin and Sonoma Counties. They are dedicated to the education, documentation, research and remembrance of the Holocaust.
As one of the primary resources for education about the Holocaust, their programs increase awareness about the causes and consequences of anti-Semitism and indifference during the Holocaust, as well as contemporary times.
Fireman Creative wanted to take this very sensitive subject matter and make the site a true resource for education. The site needed to convey a lot of information in a way that would not overwhelm the audience. The result is a clean, responsive site that is fresh, attractive, image-rich and well organized.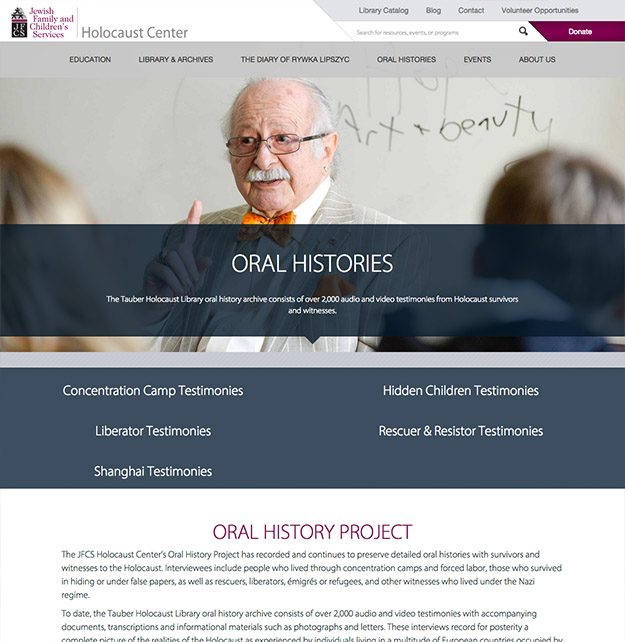 Web Design
To Remember
One of the most important purposes of the JFCS Holocaust Center site is to be a powerful tool to remember and reflect those affected. We created a Remembrance section featuring online exhibits, video archives and testimonial pages.