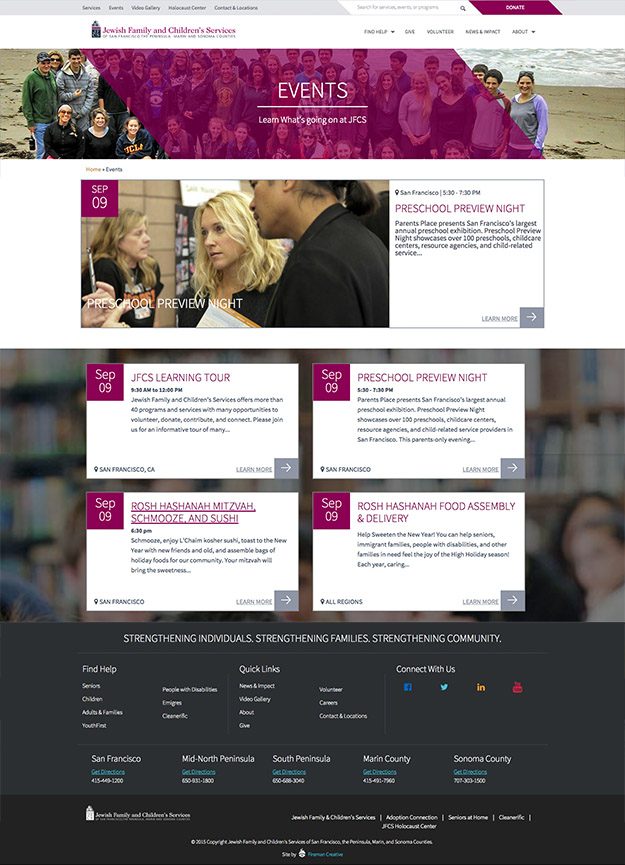 JCC/JFCS
Strength on the Web
Strengthening individuals, families and community is what the Jewish Family and Children's Services (JFCS) is all about. Fireman Creative designed and developed a site that created a more cohesive brand and cross-promoted all of JFCS' services, including home care for seniors, therapy for children, youth volunteer programs, and many more.
We wanted to design a custom look and feel that reflects the unique qualities of the JFCS while also reflecting the community, support and expertise that the organization provides. The result is a friendly, inviting site that features beautiful, happy images and smiling faces.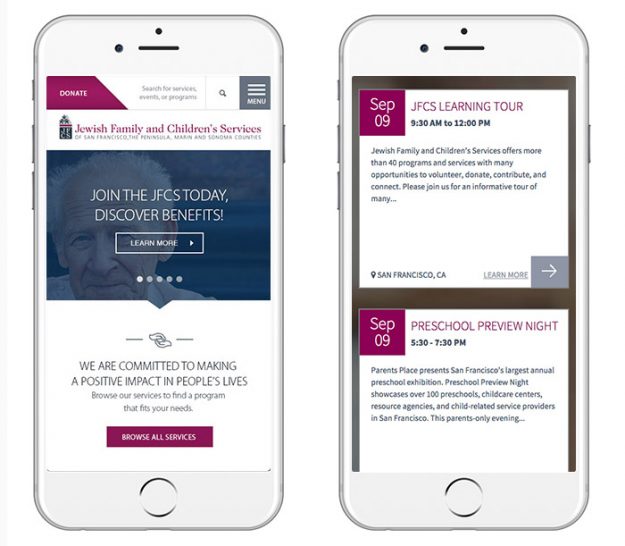 Mobile
Services on the Go
More and more people turn to their mobile devices to search the internet and make purchases, so it was crucial to develop a completely mobile-optimized version of the JFCS site. The mobile site is fully responsive and adapts to the screens of all smartphones and tablets.