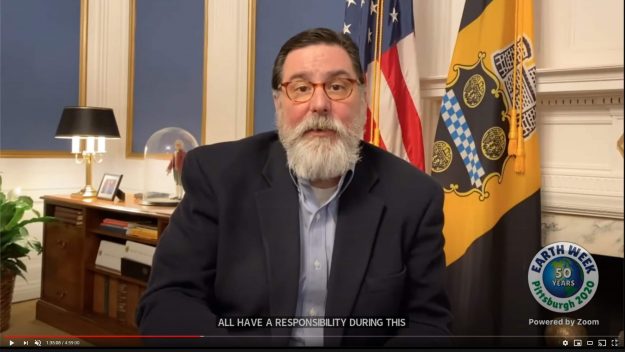 Media Production
Virtual Event
Fireman Creative planned, facilitated and executed Pittsburgh's first-ever virtual Earth Week program to celebrate the 50th anniversary of Earth Day. We led the charge to take Earth Week online in the face of the early days of Covid-19. It took a labor of love to bring more than 60 SWPA organizations together to declare a climate emergency for Southwestern Pennsylvania. The Pittsburgh Earth Week 2020 Teach-In and Youth Climate Strike marked a first in the region, a virtual program that lifted the voices of a broad spectrum of organizations, community leaders, artists, musicians and frontline activists working to improve people's health, safety and the environment. The goal was to amplify new and familiar local voices, strengthen community connections and raise environmental awareness through an Earth Week Teach-In and Earth Day Youth Climate Strike.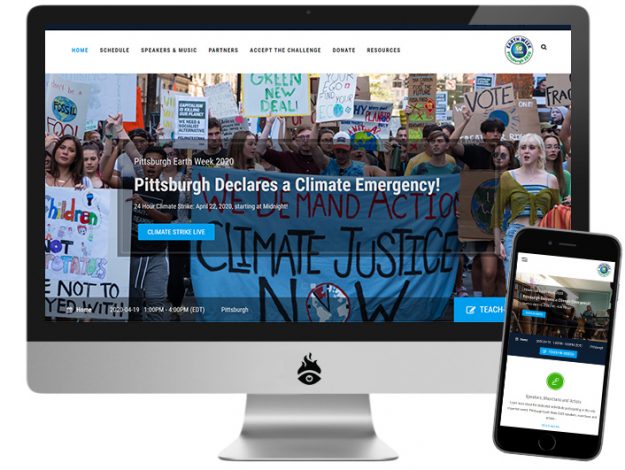 Web Design
Website
Fireman Creative specifically managed the event from start to finish. In partnership with Mark Dixon, Fireman Creative played the role of technical advisor, ran the broadcast, edited pre-recorded videos and served as creative content directors. We trained the event's host and coached the presenters to prepare all parties involved. More than 40 people presented live and by video during the 4-hour program. Topics ranged from affordable housing to education, urban farming and employment as well as industrial assaults from air and water pollution, the expanding petrochemical complex and climate change. The program made an impact that was far greater than a physical event. The event resulted in 22,280 visitor views of the Teach-In on April 19 on Facebook, YouTube and through Vimeo on the EarthWeekPGH.org website.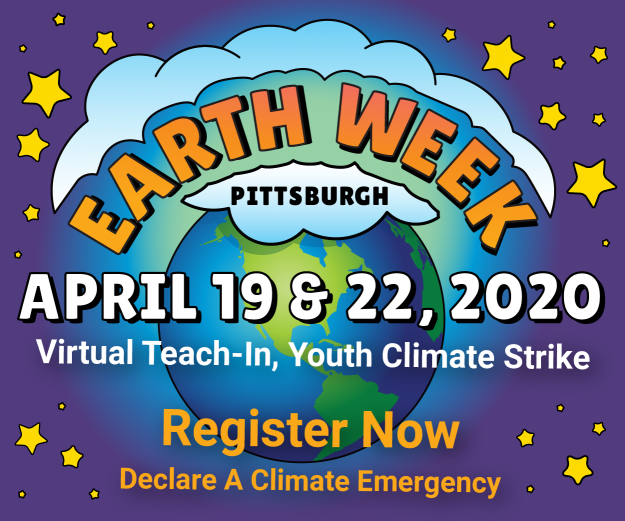 Graphic Design
Promotional Materials
Fireman Creative made promotional materials for the virtual teach-in. The designers approached the concept with a retro vibe to celebrate the 50th anniversary of Earth Day. We wanted to the design to be uplifting and commemorating the past, while also having a serious discussion about current issues.