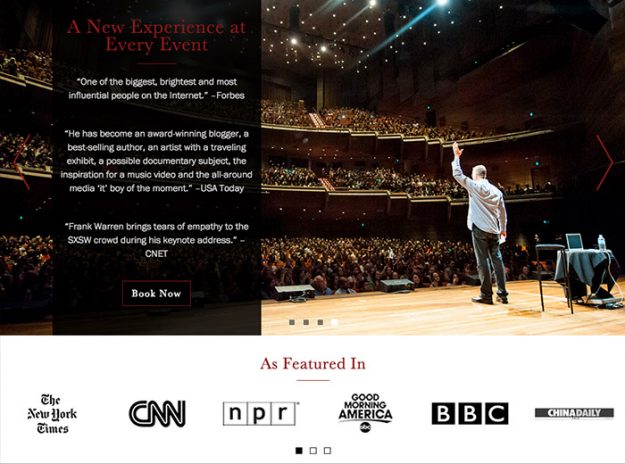 Web Design
Want to Hear a Secret?
PostSecret is one of the most successful blogs in the world with 7 Webby Awards and hundreds of millions of hits and counting. Its founder, Frank Warren, continued his long partnership with Fireman Creative when he tasked us with creating his speaker site. Frank travels the world visiting universities, conferences, technology events — and on one occasion, the White House — sharing the secrets and insights he's learned in the 10 years since PostSecret began. He wanted the best speaker site on the web, and we were happy to create it for him. We wanted the site to serve a couple of purposes: to show Frank's expertise and success with PostSecret, to serve as a marketing tool for future bookings and most importantly to highlight that these speaking engagements are much more than postcards — they're interactive, heartfelt presentations that immerse the audience in the stories behind the secrets.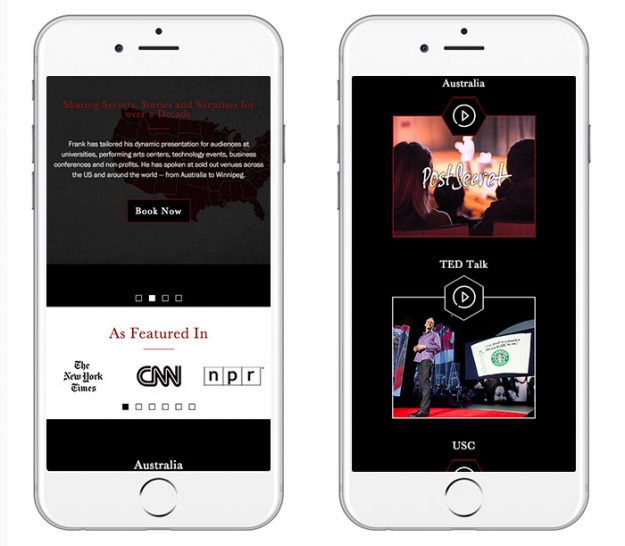 Mobile
Mobile Secrets
PostSecret Live! is accessible and responsive across all mobile devices and tablets. Access the videos and secrets from wherever you are and feel free to book Frank today!