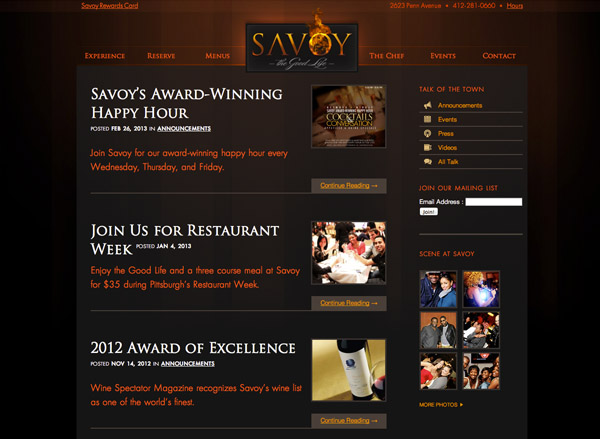 Web Design
A Luxuriant Online Experience
Savoy, a popular restaurant and social destination in Pittsburgh's Strip District, chose Fireman Creative to design and build a website that reflects the award-winning dining and atmosphere that guests experience on every visit.
Fireman Creative developed an upscale, inviting and photography-rich experience to help Savory stand out from other top-ranked restaurants in a highly competitive market.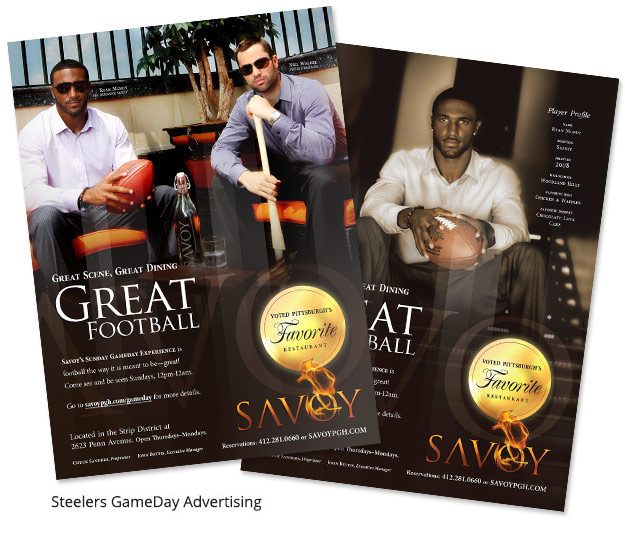 Print
Partnering With the Pittsburgh Steelers
Fireman Creative helped Savoy partner with the Pittsburgh Steelers, focusing on the market of season ticket holders, players, and fans.Advertising was placed in the Great Hall at Heinz Field, ads featuring Steelers safety Ryan Mundy and Pirates second basemen Neal Walker appeared in the Steelers GameDay publication, and video advertising played on the wrap-around LCD screens in the stadium during home games.
As playoffs approached, Fireman Creative also coordinated the design of a Savoy invitation & gift card package that was delivered to every box seat before the game.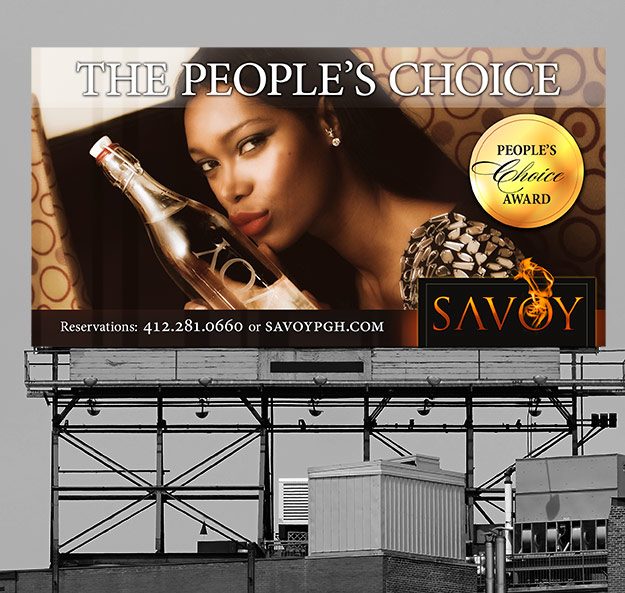 Graphic Design
Getting the Word on the Streets
When Savoy wanted to promote itself locally it turned to strategic billboard placements arranged around the city of Pittsburgh.
Fireman Creative helped craft a series of billboards that highlighted the venue's award-winning cuisine and atmosphere.