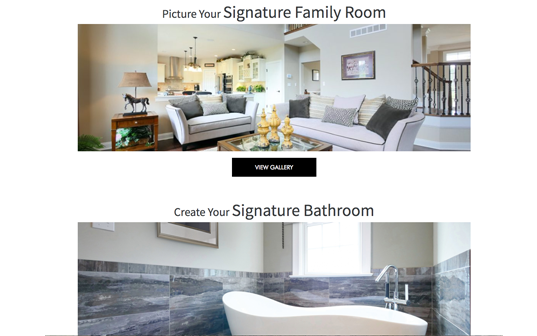 Web Design
Handcrafted Homes
JT Maloney Signature Homes builds luxury custom homes with personalized service and quality craftsmanship. Our customers get the experience of a national builder, and the personal attention of a family owned custom builder. Our signature style, flexibility, and hands-on care are invested in every home we design and build. We hand frame every home the quality old fashioned way.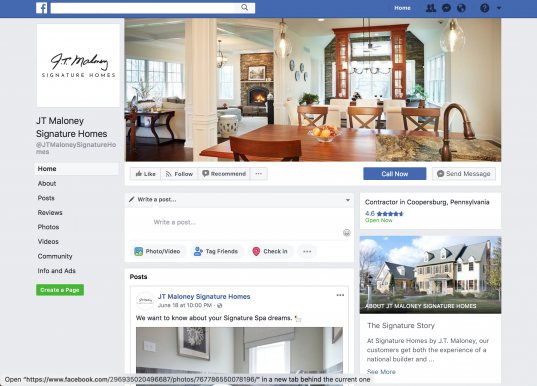 Social Media
Finding Your Dream House
We utilize Facebook to promote Signature Home's personality, and the custom built homes they dream up. We showcase their homes and luxury features with bright imagery and a caption to draw fans in. FC maintains an engaging conversation on this platform, and we also use Facebook to help increase Signature Home's traffic to their website.