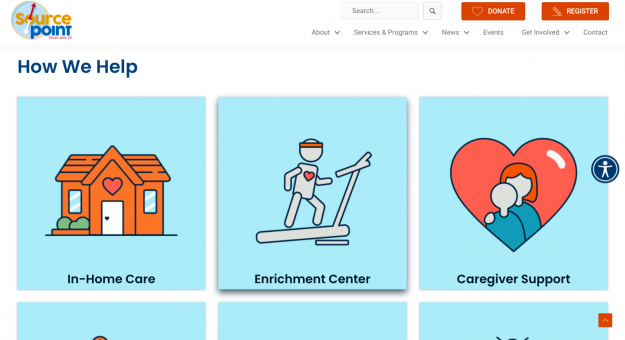 Web Design
Taking Care
The SourcePoint website was created to be an easy-to-use, powerful, straightforward, and informational resource focused on the organization and its values to build trust and serve multiple target groups including Aging Adults, Families/Advisors, Community Senior Advocates, and Caregivers. They offer hundreds of community programs on-site and off-site throughout the county to promote health and wellness for older adults and caregivers. Despite SourcePoint being considered a highly valuable organization, they were battling with accessibility and navigation issues which are important since they are mainly communicating with the aging population.
The Fireman Creative team is tasked with solving these issues. After working closely with the organization and outlining a strategy, the team was able to generate a series of improvements. This included making fonts larger and more legible, locking the navigation bar for scrolling, and adding custom icons. This helped in making the site more welcoming and while also solidifying brand consistency.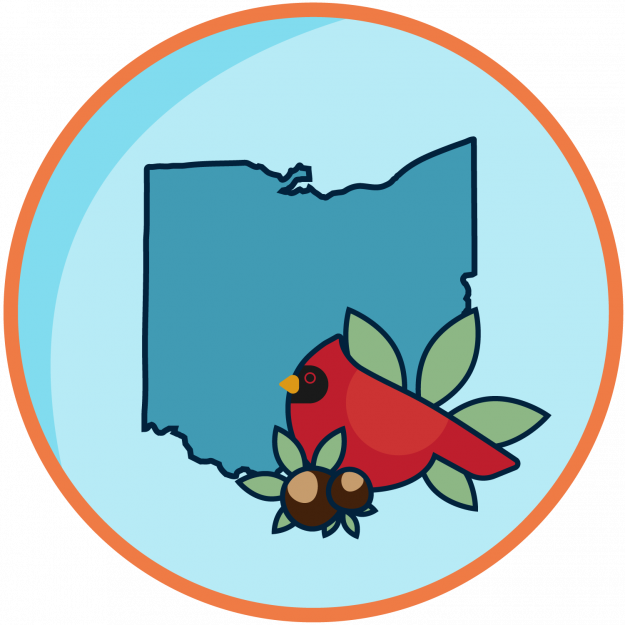 Custom Iconography
Custom iconography was created for the SourcePoint website to create a welcoming experience. The goal when developing these icons was to be cohesive with the brand while highlighting the specific program or activity that SourcePoint provides.