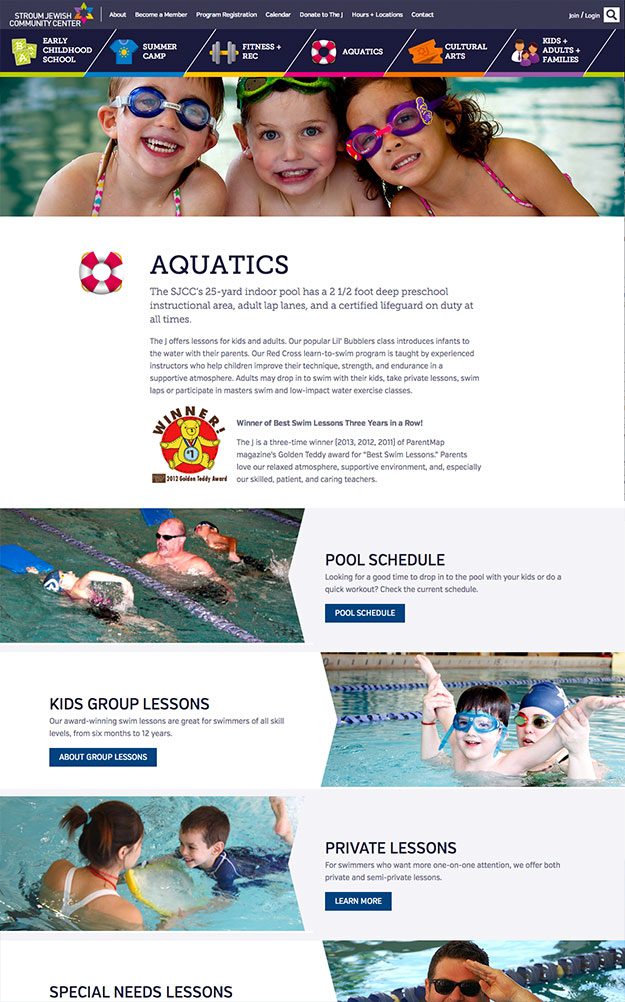 JCC/JFCS
Capturing a Community
The Stroum Jewish Community Center in Seattle, affectionately known as "The J," is a dynamic community with a broad membership base. We worked with them to design a website that would reach everyone from the senior looking for a Silver Sneakers class to the new mom looking for her baby's first swim class. Their site needed to convey a large amount of information in a way that wouldn't overwhelm their audience.
We built an inviting and colorful site that is that is fresh, attractive, easy-to-use, image-rich and well-organized. Their logo's bright colors inspired the intuitive navigation and organization of the site. The J's staff is able to manage the site through a robust but easy-to-use content management system (CMS) that enables them to keep the site updated easily.
Mobile
Going Mobile
The SJCC's site is responsive so that users can access it on a computer, tablet or smartphone. Responsiveness helps cater to all of the its members, no matter where they are.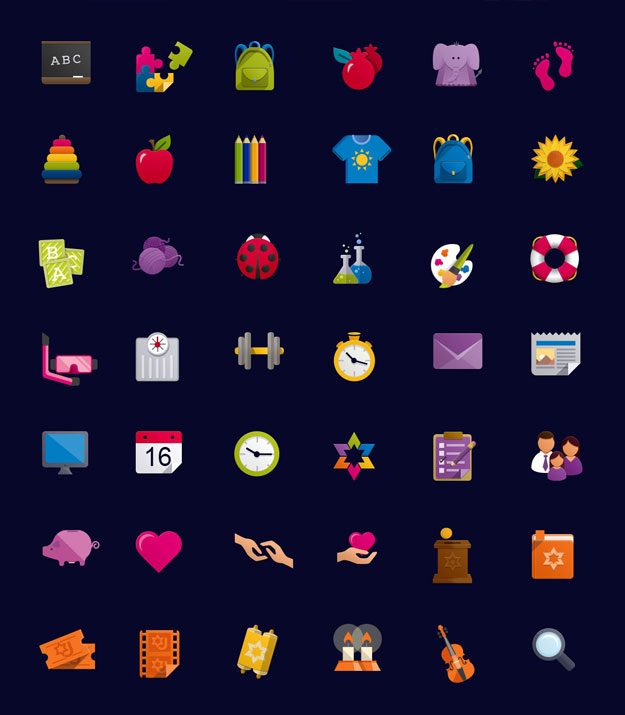 Illustration
The Icons
We created an engaging graphic language featuring bold buttons and icons that helps them tell their story better. Bright, colorful icons illustrate the site's main topics. From hitting the gym to selecting a summer camp to finding the best exercise class, the SJCC's icons help members find what they need.