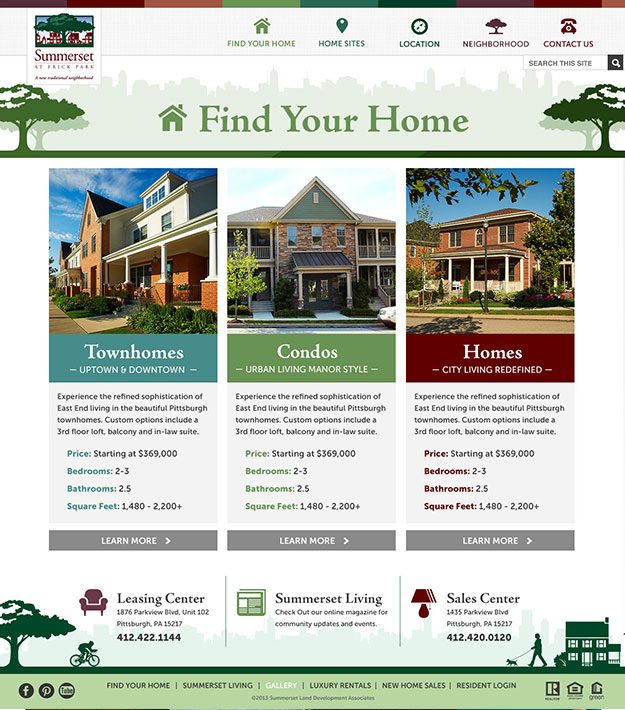 Web Design
A Beautiful Website for a Beautiful Neighborhood
Summerset at Frick Park needed a website to showcase its elegant homes located in a unique urban new traditional neighborhood. The site needed to be responsive, as more and more viewers were visiting it on mobile devices. Fireman Creative built a site that was not only beautiful, but allowed visitors to find information on homes quickly and easily.  In addition to being easy to use, it is also image-rich with photos and video produced by Fireman Creative. Well-organized content helps buyers get specifics on home styles, the buying process and energy-efficient construction methods as well as a feel for the neighborhood and its surroundings.
The site's new, easy-to-use Content Management System (CMS) allows for quick updates of information and media to keep housing inventory and related information current.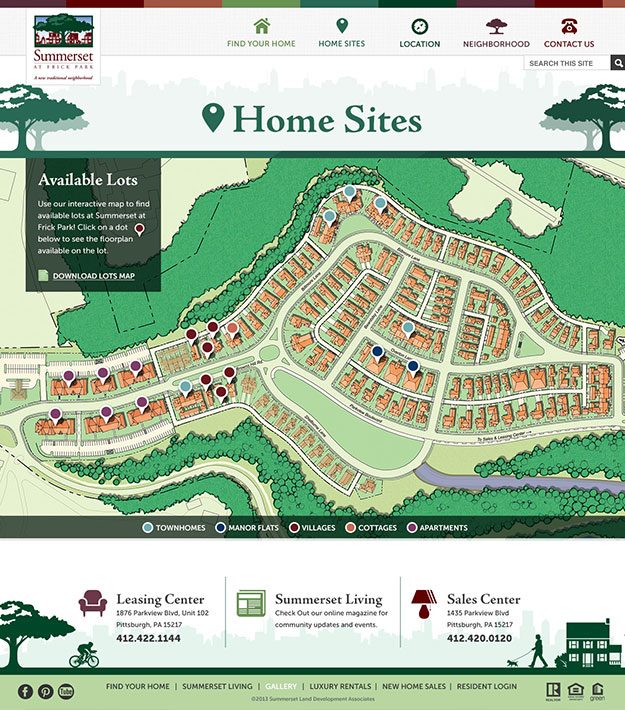 Interactive
Real-time Lot Availability
Realizing that lot availability was the most sought-after information on the website, we designed an interactive map for Summerset at Frick Park that allows visitors to quickly find out which lots are available.  As a visitor rolls over an available lot, the necessary information is displayed in a pop-up, showing the home style designated for that lot, price, number of bedrooms, baths and square footage of the home.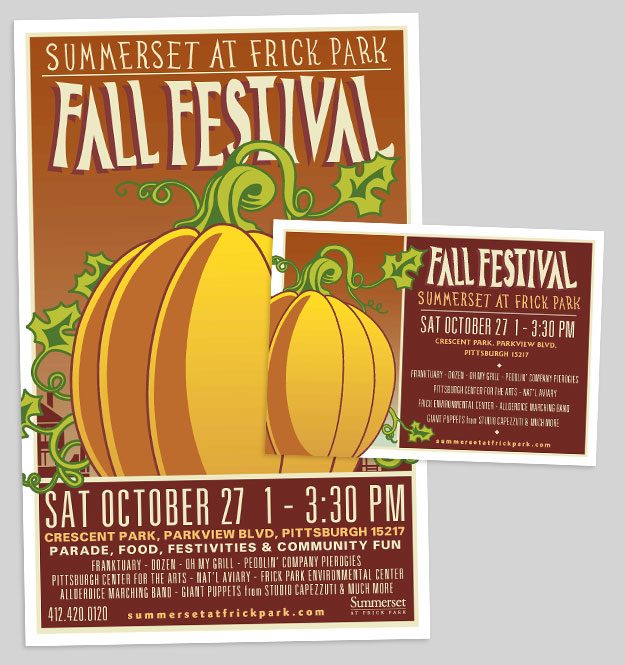 Graphic Design
Great Events Need Great Posters
Summerset at Frick Park's Fall Festival festival, with food, music, crafts and entertainment, was designed to give neighbors the opportunity to socialize and help visitors get a sense of the neighborhood. Fireman Creative helped promote the event by creating festival posters, print advertisements, brochures, signage and mailings for the community.
Media Production
Reaching Out Through Video
Numerous videos were created for Summerset at Frick Park. Some videos tell stories about residents, the community and events through testimonials. Others are informational videos and even how-to videos for do-it-yourself home improvement projects.
Then, we integrated this content into their social media.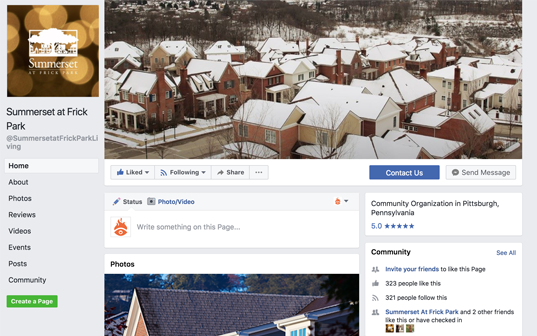 Social Media
Social Media
Fireman Creative manages Summerset at Frick Park's Facebook page. FC uses A/B testing so we can define what works on the page and then apply that content works best for Summerset's brand.
FC uses videos and images to show the homes and community amenities of Summerset. Another way we engage people is by featuring posts around Frick Park and other surrounding areas like shopping centers or restaurants.