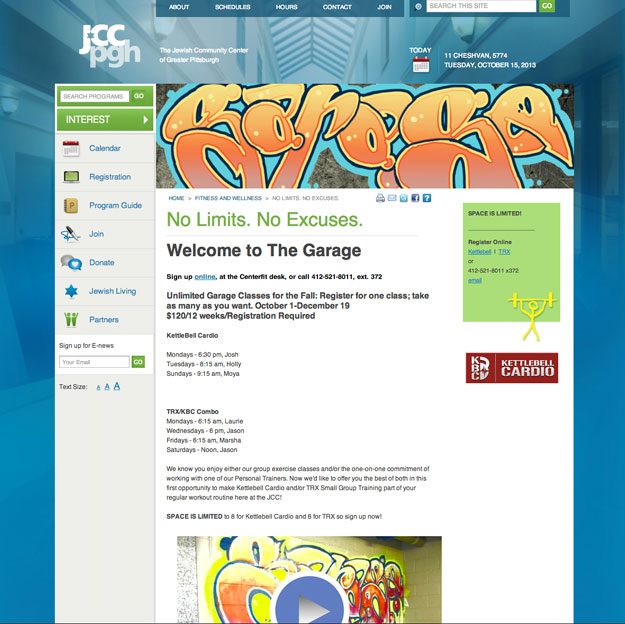 JCC/JFCS
Approachable Online Presence
Fireman Creative built every aspect of the Jewish Community Center of Greater Pittsburgh's website from the ground up to meet the organization's unique needs. We strategically used graphic design and photography throughout the site to draw visitors to the wide variety of services and programs offered by the organization. The site captures the unique personality of each individual JCC department through interior content pages that are tailored to specific interests and audiences.
Fireman Creative made the site's navigation more straightforward through tools like an integrated, customized class scheduling tool and a search interface that makes it easy to find programs and classes.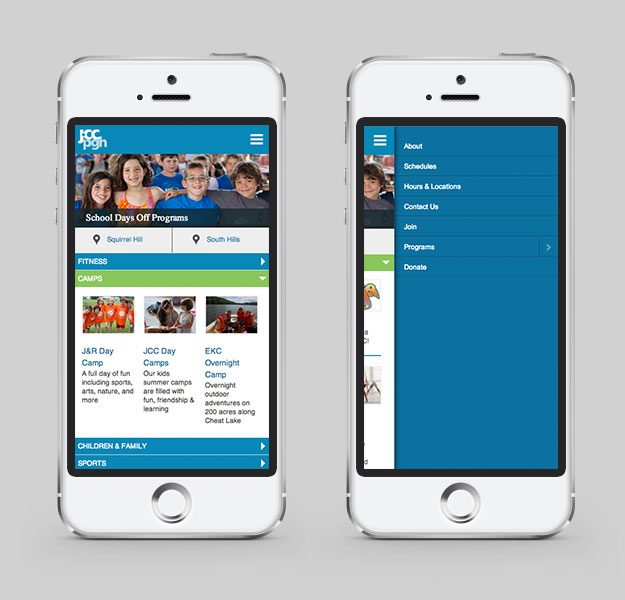 Mobile
Mobile Access
Fireman Creative was also tasked with creating an easily-accessible version of the JCC's website for visitors on mobile devices.
The mobile site maintains the branding and many of the same content sections as the full site and utilizes similar design sensibilities. The most popular content is presented on a streamlined version of the homepage featuring large menu items that are easy to touch and expand.