As Seen in TEQ Magazine: Long Story Short on Video Game Design and Books
Back in the mid 70's a few lucky kids got to try out a University of Pittsburgh mainframe via Project Solo. This was my first encounter with video games, the first time I took Star Trek off the TV screen and onto the computer screen. Little did I know that less than 50 years later the computer screen would become the TV screen and video games would boom in popularity.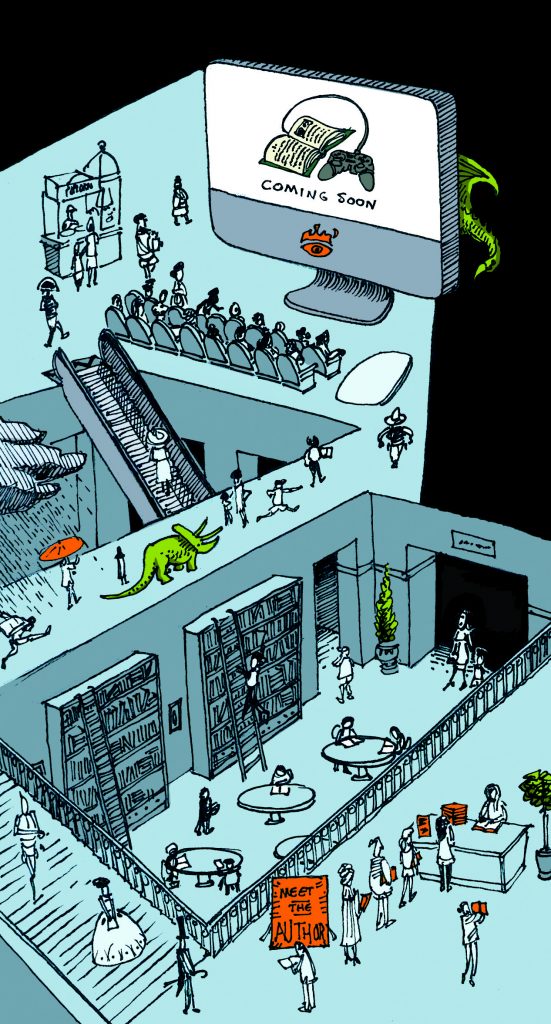 Just as gaming has matured, so has the publishing industry. Book buying isn't done the way it used to. Gone are the days of wandering through bookstores, reading the back covers of books, or browsing newspaper reviews. Instead, we go online to learn about new books, where we watch videos–videos that are carefully designed to get us to act.
Video might seem like a counterintuitive way to promote books. After all, we read books for the enjoyment of reading them, not watching them. But for those of us who still love to read an old-fashioned hardback or download an ebook, video is a means of preserving books by enabling them to transition to the visual space of the web. For books to stay alive and well in an increasingly digital world, we need to promote them in an increasingly digital way.
When book trailers began coming out ten years ago, they didn't make media waves. That's because they were often produced in-house by thinly-stretched publishing companies on a low budget. But when done well, book trailers can be as effective as movie trailers. As a result, authors and publishers are progressively realizing the importance of marketing books in a way that caters to digitally-engaged buyers–through high-quality video.
Fireman Creative has been in the book trailer business for ten years, producing videos for HarperCollins, Random House, William Morrow and Avon Books. Our most successful trailers are those that pique the audience's interest without inundating them with images that prevent them from using their imagination when they read the book. We aim to capture the story's overall sentiment, or the feeling of one important scene, or a meaningful moment with the author to make books come alive in video.
This summer, we spent a few days filming bestselling author Kim Harrison in the abandoned subway tunnels beneath Cincinnati. We created a dark, mysterious mood as she told us her thoughts on the last book in her The Hollows series. A burning candle that is blown out suddenly ends the trailer ominously.
Last week we launched a trailer for Frank Warren's latest PostSecret book that has been five years in the making and includes a fully interactive ebook.
Our newest project is working with Schell Games to produce a book trailer for founder and CEO Jesse Schell's new edition of The Art of Game Design, a book that guides game creators to view their work through thoughtful lenses. Spending time on the inside filming a whiteboard brainstorm session at Schell Games convinced me that working as a game designer is absolutely as cool as it sounds.
When game design, video, and book publishing come together, they can create powerful narratives.