Bus Rapid Transit Brings Pittsburghers Faster Commutes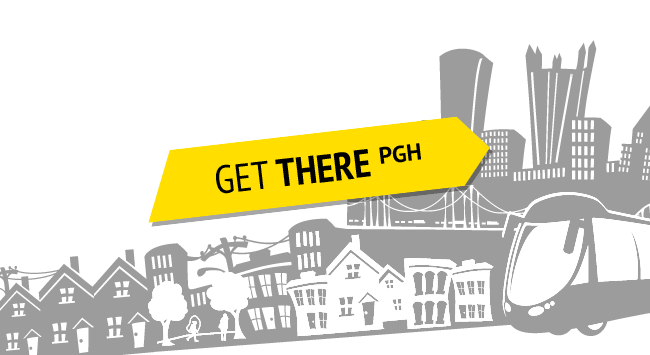 I first discovered bus rapid transit (BRT) when I studied abroad in Quito, Ecuador in the form of the Ecovia, a system that runs through downtown Quito. It functions like a subway, and Quitenos love it. With standing room only–and buses packed shoulder to shoulder with rowdy futbol fans on match days–the Ecovia made my daily commute much faster.
My second encounter with a successful BRT was in Pittsburgh. When I began commuting through downtown from Point Breeze to the South Side, I marveled at bus stops where hordes of commuters queued up for the East Busway buses, waiting to fill them to capacity. The 67 and 69s that I took were empty in comparison.
Then I moved to Friendship, a neighborhood with close proximity to the Busway. The first day I took it to work, I waited for only two minutes and arrived at my stop downtown in ten. The stunning speed of my commute compelled me to contact close friends and family members, singing the praises of my newfound public transit love.
In the months since taking the Busway to work, I've talked with other commuters about its convenience. Many have reported that they walk further to take the Busway than they would for other bus stops nearer to their homes because of its efficiency. I do, too. I pass by three different bus stops closer to my house–even with the half a mile walk, the Busway is faster and more reliable.
This efficiency is what BRTs offer: shorter commutes achieved through buses that use their own lanes. Lucky for Pittsburgh, another BRT system is on the way planned for the Downtown-Oakland corridor.
The new system will feature fare collection at BRT platforms, which reduces onboarding and offboarding waiting times at stops. Low floor buses with extra doors for easy entry and exit, weather protection and bike racks at bus stops, and real-time transit information will result in faster, more pleasant commutes. Additionally, the BRT will use exclusive bus lanes that allow buses to bypass traffic, as well as traffic signal priority that extends the green light phase for buses stopped at intersections.
In addition to its benefits for commuters, the planned BRT will also support revitalization in the Hill District. By connecting the Hill District with Downtown and Oakland, land development efforts in the former Civic Arena site will be more effective and drive economic development in the once-thriving community that has lacked growth for so long.
It's exciting to see Pittsburgh's transformation from an economically depressed old steel town to a thriving hub of startups, technology, and medicine. Now, as our city's transportation systems catch up to the innovation of its industries, it's even better to reap the benefits.