Innovative Problem Solving: An Interview with Laura Kelly of Innovation Works
At Fireman Creative, we love the work that Innovation Works and its programs do. We launched Vivo through AlphaLab in 2009, and since then we have used the platform to livestream various Innovation Works events. We also work with medical technology all-star ALung Technologies, an Innovation Works portfolio company.
When I met Laura last week and asked her about which startups do best in AlphaLab and AlphaLab Gear, she responded, "It's not just having a great idea–it's having a great solution."
And that's what Innovation Works has done–it has created programs like AlphaLab and AlphaLab Gear that attract young innovators to Pittsburgh to make Pittsburgh a thriving, creative community.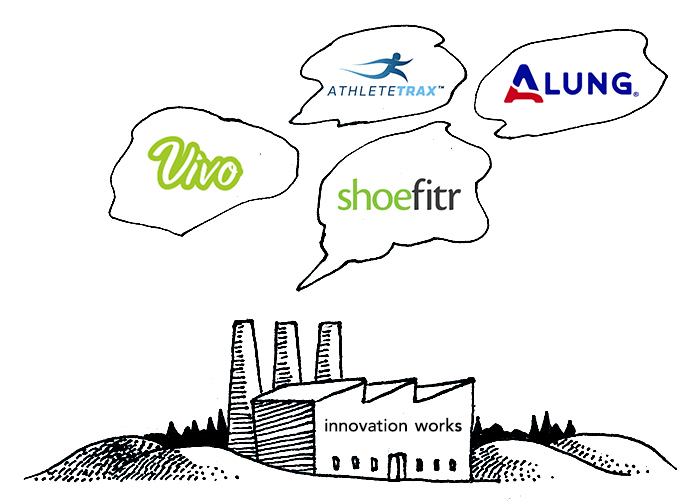 Innovation Works came out of the Ben Franklin funds as a Pennsylvania state business development program in 1999. Initially they invested solely in portfolio companies–high-potential companies with the greatest likelihood for regional economic impact. But Innovation Works realized that it was losing out on young talent from Pittsburgh's universities and from around the country who had great ideas but lacked resources.
To cater to these early-stage companies, Innovation Works created AlphaLab in 2008, a program that invests in fledgling software companies. "There was a natural funneling from universities to AlphaLab companies, and from AlphaLab companies to Innovation Works portfolio companies," Laura explained. AlphaLab helps these companies find the resources to get started, gain networking experience, work with mentors in their field and learn how to pitch their idea when the time comes. The newer program AlphaLab Gear supports hardware and robotics startups to complement its predecessor in software.
Innovation Works saw the problem, identified the opportunity for growth, and turned that opportunity into reality.
When it first began, AlphaLab was the only program of its kind in Pittsburgh. Now, through accelerators and incubators like Thrill Mill, CMU's Project Olympus, and Idea Foundry, more early-stage companies are getting the support they need, and Pittsburgh is becoming a city of innovators.
Laura explained to me that Innovation Works is not the traditional venture capitalist company in that its main concern is not to make a huge return on investment. "It's our job to ensure that as many companies as possible get follow-on funding. We try to get them to the milestone where traditional venture capitalists will come along and make that $500,000 investment. And we give them a lot of preparation to get to that point."
Innovation Works' main goal is to benefit the region as a whole, and in that spirit the organization collaborates with other startup programs in the area. "We take the standpoint that what's good for the goose is good for the gander. If we can have a positive impact on the startup community as a whole, we all benefit. Our goal is to develop the community and the area, both economically and as an attractive place for people to bring companies."
And startups are already moving to Pittsburgh from all over the country, and even the world. "In AlphaLab Gear, right now we have one startup from Philly, one from Boston, and one from Puerto Rico."
Creating community is one of the things that Innovation Works and its programs do best: "What is so great about the program is that a lot of the alumni who have gone through it come back as mentors. NoWait president and founder Robb Myer comes back every year to AlphaLab to talk about getting through the first year."
Since its founding in 1999, Innovation Works has invested over $52 million in 168 technology startups, and those startups have raised over $1.5 billion from investors. AlphaLab was recently named number six on the list of the best accelerators in the US at South by Southwest, and Innovation Works was number seven on the list of most active accelerators in the US.
Innovation Works and its programs are clearly a success, and it's not hard to see why.