An Interview with Jen Saffron of the Greater Pittsburgh Arts Council
At Fireman Creative, we love the arts. From working with the Carnegie Museums of Pittsburgh to collaborating with Artist Image Resources to interviewing Kim Chestney Harvey of the PTC about the intersection of the arts and technology, we are proud to live in a city where the arts thrive. To learn more about what the Greater Pittsburgh Arts Council (GPAC) does for the arts in our region, we sat down with Jen and got the inside scoop.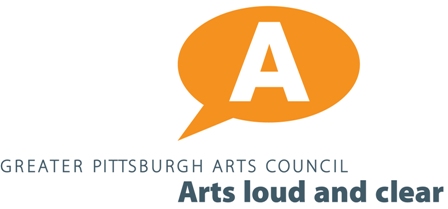 Pittsburgh is a special place for the arts. We rank sixth nationally in artist employment growth, and we host 249 artists per 100,000 people, when the national average is 148 artists per 100,000 people for a city of our size. "That's an impressive number," said Jennifer.
To support that community, the Greater Pittsburgh Arts Council bolsters political, financial, and professional support for the Greater Pittsburgh arts community in three central ways: advocating for the arts, supporting its member arts and culture nonprofits ("like a chamber of commerce for the arts," Jen explained) and supporting individual artists. The overarching initiative that bleeds into their three major goals is to help build a coalition to sincerely address the diversity, equity and inclusion issues that are a problem throughout the US, including here in Pittsburgh.
This week is an important one for GPAC because tomorrow is Arts Advocacy Day, when hundreds of cultural and civic organizations from around the country meet on Capitol Hill to discuss key arts issues with elected officials.
"People don't understand what advocacy is in today's political climate," Jen told me. "Many supporters don't know how to participate in government. They don't realize that you can call your senator and talk to him or her about the issues. So Americans for the Arts (one of the groups that hosts the event) provides a toolkit that teaches people how to show their elected officials where the arts intersect with issues that representatives care about."
The recent Arts, Culture and Economic Development report out of GPAC's research and policy office reveals that four out of five jobs that are created by the arts and culture sector in the Greater Pittsburgh region are in other industries. "That means that the arts support other industries and working families," Jen noted. $369 million in direct expenditures by arts and cultural organizations is pumped directly into the economy to support businesses throughout the region. "The arts are an economic powerhouse."
What are the major discussion points at Arts Advocacy Day this year? High up on the list are issues like the charitable tax deduction, support for arts education policy, and funding for the National Endowment for the Arts. As it has in past years, GPAC is sending a delegation that will meet with our elected officials to ask for support in the arts.
And this year, the speaker for the Nancy Hanks Lecture on Arts and Public Policy will be, "Maureen Dowd!" exclaimed Jen, "Can you even believe it?"
At Fireman Creative, we believe in protecting the arts through supporting organizations like GPAC, visiting exhibits, attending art shows and learning more about the role the arts play in our lives.
For more information on GPAC's role in today's proceedings, check out their post on National Arts Advocacy Day. To find out how you can be an advocate for the arts, visit their Advocacy Issues page on GPAC's website. To learn more about GPAC and what they're up to, read their blog, Arts Loud and Clear, on the Post Gazette's website.