Just Cause It's Cyber Monday
With Black Friday and Small Business Saturday behind us and consumer spending down by nearly 3% this year, the retailers' hopes are now turning to Cyber Monday to put the extra cheer onto holiday balance sheets. Last Month's Cash Mob sponsored by Sustainable Pittsburgh in Carnegie put Fireman Creative in the mood to shop for companies that are making this world a better place.
Smart companies have used cause marketing for decades to add to their bottom line and to launch successful businesses that aim to connect corporations and causes as affinity partners. Cause marketing builds relationships between customers and causes to effectively sell products. For example, two thirds of moms online have made a purchase because it was linked to some greater purpose. Fireman Creative was proud to work with The Motherhood.com, an online community born out of the need to mobilize mothers and support victims of Hurricane Katrina. We created an infographic on cause marketing with The Motherhood: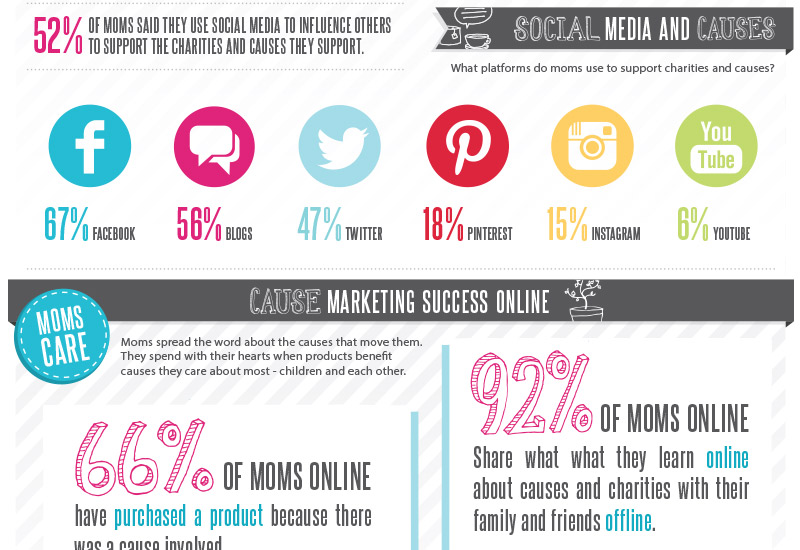 See the full infographic here.
In honor of Giving Tuesday tomorrow, The Motherhood is hosting "12 Days of Giving" on its blog, which features posts by mothers on creative ways to give and connect their families with their communities.
Another startup that caught our fancy is Changecause.com, a Washington, D.C.-based startup that pairs for-profits and nonprofits to amplify online giving where corporations match donors' gifts.
To celebrate Giving Tuesday, have a heart and share some love with someone in need.