PostSecret: 10 Years and Counting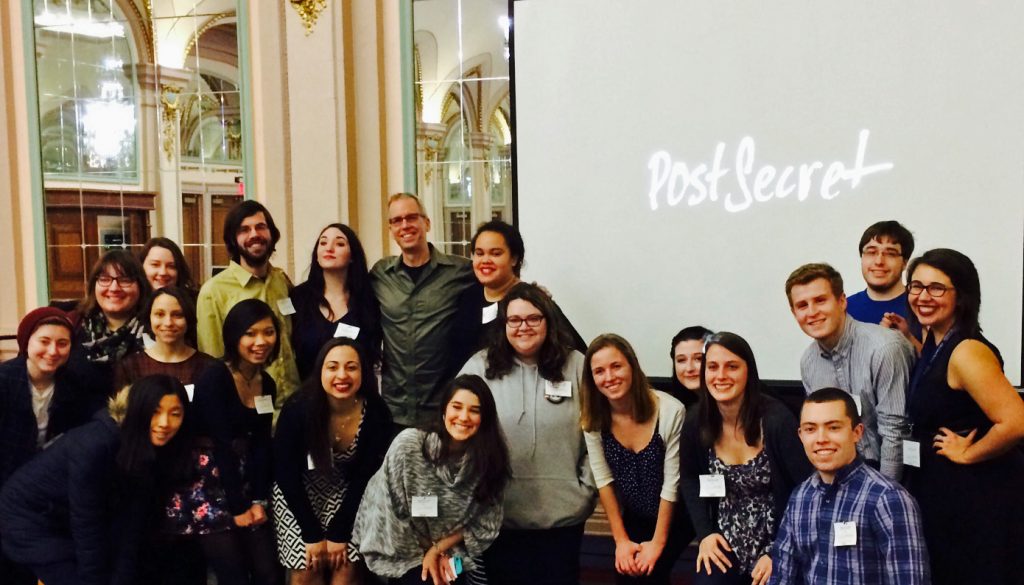 Last night, I had the pleasure of introducing Frank Warren to a packed ballroom at the Pitt Student Union. Sponsored by Active Minds and supported by a host of other campus organizations, the event gave me reason to reflect on Fireman Creative's eight year relationship with PostSecret.
PostSecret is a perfect example of how online communities can unite in support of causes–in this case suicide prevention and awareness. It is also proof that art and creativity are not dead in the waters of our next generation, the much-discussed Millennials. How is it that in a hyper-connected society offering millions of online friends and followers, we feel ever more isolated and alone? By simply reading others' secrets, regardless of how banal, heart wrenching, or–in the word's of Warren's disapproving mother–diabolical, we create a sense of connection, belonging, and being part of something meaningful.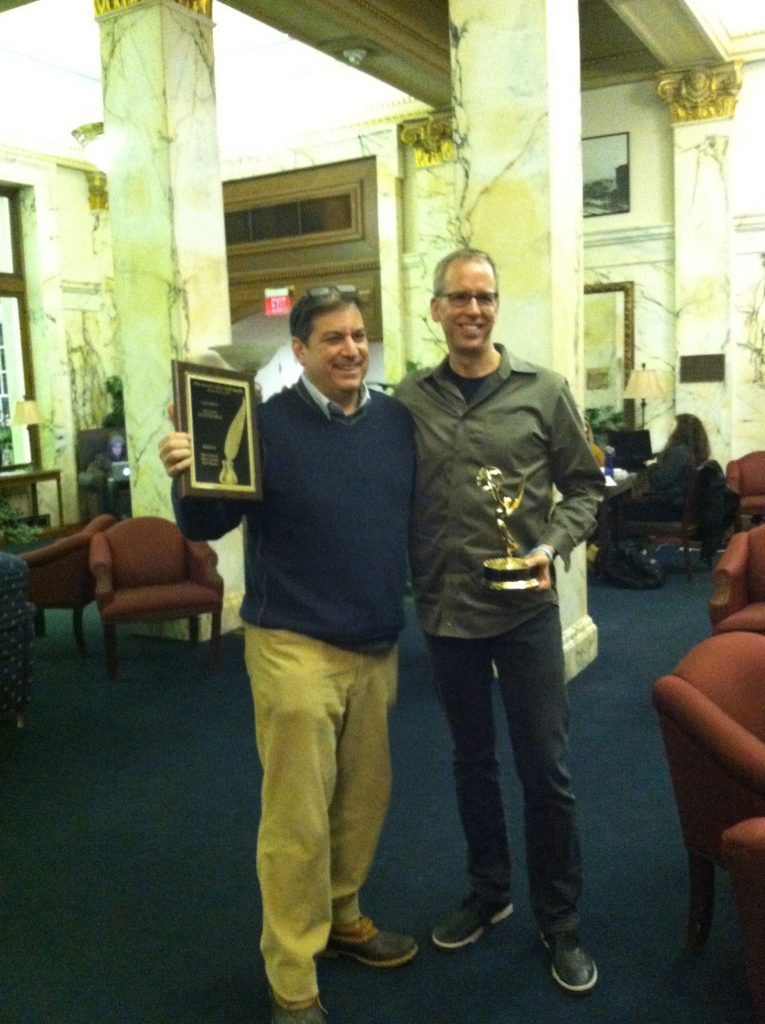 This digital touchpoint can bring people together in shared understanding that results in true friendships. By attending live speaker events, community members respectfully listen to each other as they share secrets publicly, crossing the line from anonymous strangers to neighbors. This support is both real and powerful, and sometimes exactly what people need to give them a sense of belonging. For people feeling alone or fighting mental illness, depression, eating disorders, and suicide, PostSecret allows them to feel hope and strength in the knowledge that they are not alone. For those lucky enough to not be fighting these destructive feelings, the project allows them to support those who are.
PostSecret is the brainchild of Frank Warren, who had the bright idea ten years ago to create a community art project that even he didn't fully grasp at the time. He passed out 3,000 blank postcards addressed to himself on the streets of Washington, DC, asking strangers to send him a secret. Today, four million readers per month send in hundreds of thousands of secrets that are posted weekly on Sunday Secrets, published in six books, and now artfully displayed in an interactive app. Its interface alone is worth the cost of the download.
Last Thursday, Fireman Creative finished a video trailer to promote the PostSecret Universe app, which now has 150,000 views on Facebook and Youtube. Because the PostSecret brand and fan base is so strong, these projects gain instant traction and the videos go viral. Even after all these years, it is still exciting every time we work on this project. 
Fireman Creative has poured our own thoughtful creativity into this project and the results are as powerful as the secrets we retell. Last year, in partnership with videographer Dave Forstate and WQED, we produced a 30 minute television special titled the PostSecret Experience, which won both an Emmy and a Golden Quill. I can now proudly say that Fireman Creative is an Emmy award-winning agency.
Happy anniversary, PostSecret. I wonder what new heights you will have reached in ten more years.