PostSecret Live: Frank Warren's New Speaker Site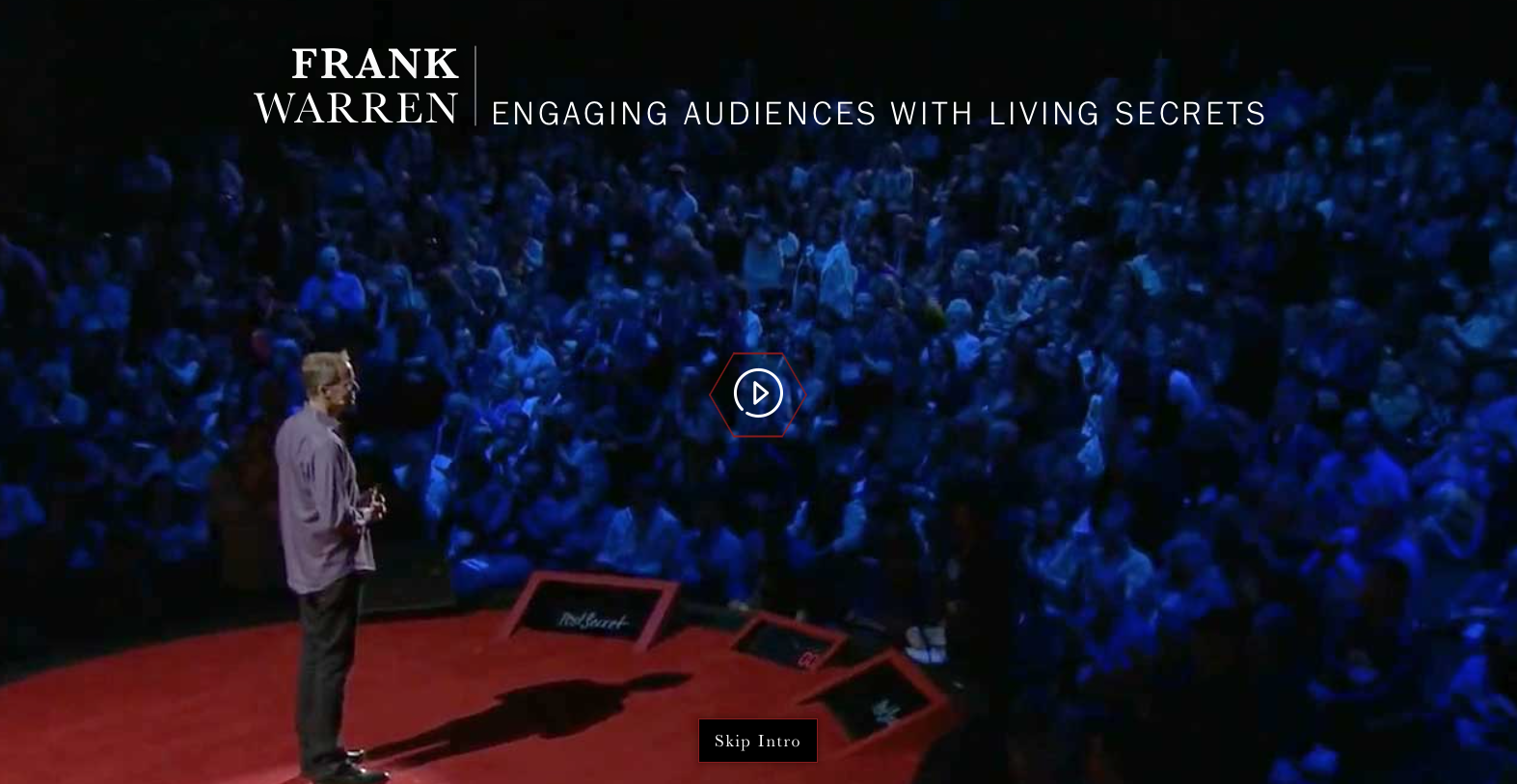 PostSecret is one of the most successful blogs in the world with 7 Webby Awards and hundreds of millions of hits and counting. What started as a simple idea — have strangers write down their secrets on postcards — has turned into a worldwide phenomenon spawning six bestselling books, a play, an interactive multimedia art show, and one of the most watched TED Talks ever. Fireman Creative has been actively working with PostSecret founder Frank Warren for a decade on different projects including an Emmy Award-winning television special, book trailers, and an app trailer. The videos we've produced for PostSecret have amassed close to 6 million views and counting.
Our most recent collaboration with Frank is his newly launched speaker website — PostSecretLive.com.
Frank travels the country and the world visiting universities, conferences, technology events (and on one occasion, the White House) sharing secrets and insights he's learned in the 10 years since PostSecret began. He wanted the best speaker site on the web, and we were up for the challenge. We wanted the site to serve a couple purposes: to show Frank's expertise and his success with PostSecret, to serve as a marketing tool for future bookings, and most importantly to highlight the fact that these speaking engagements are much more than postcards — they're interactive, heartfelt presentations that immerse the audience in the stories behind the secrets.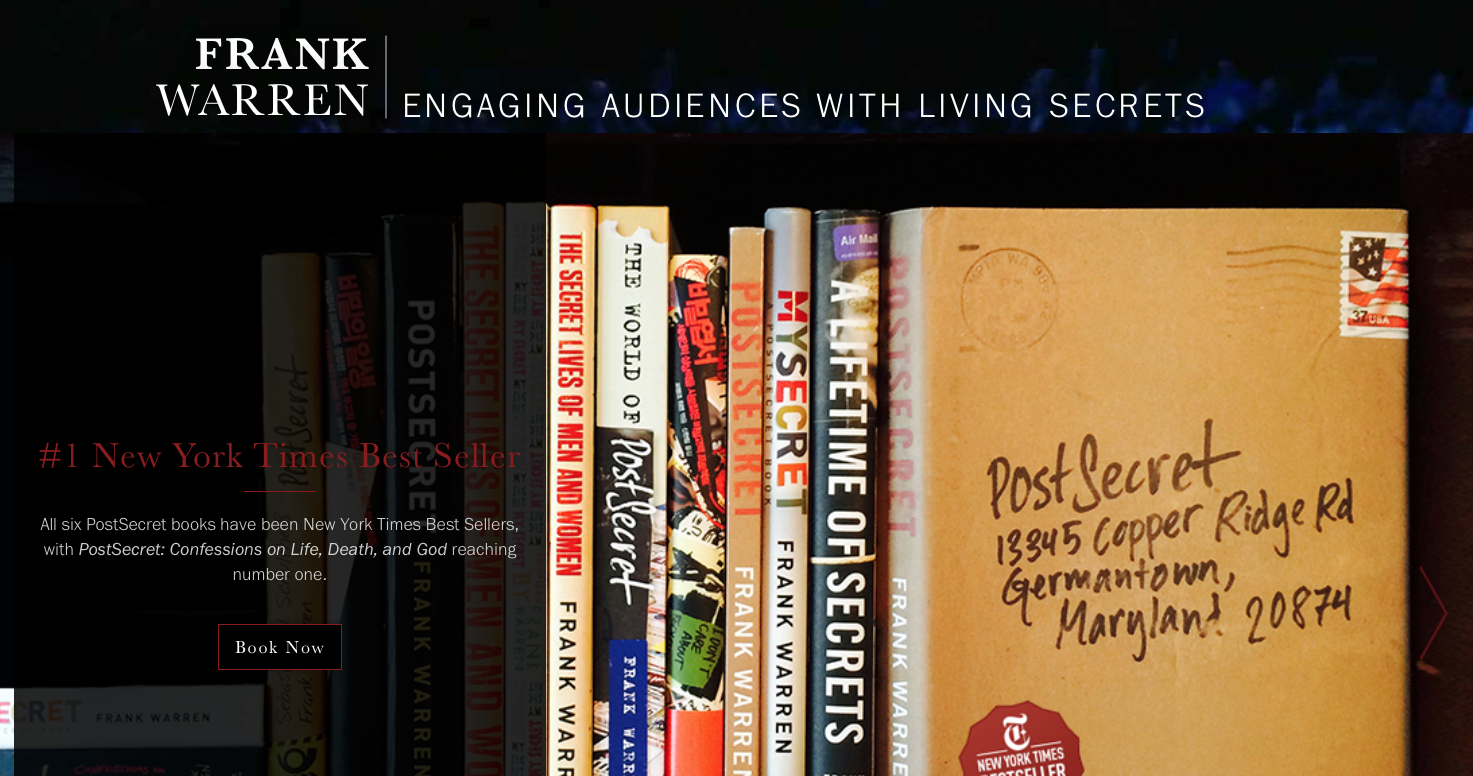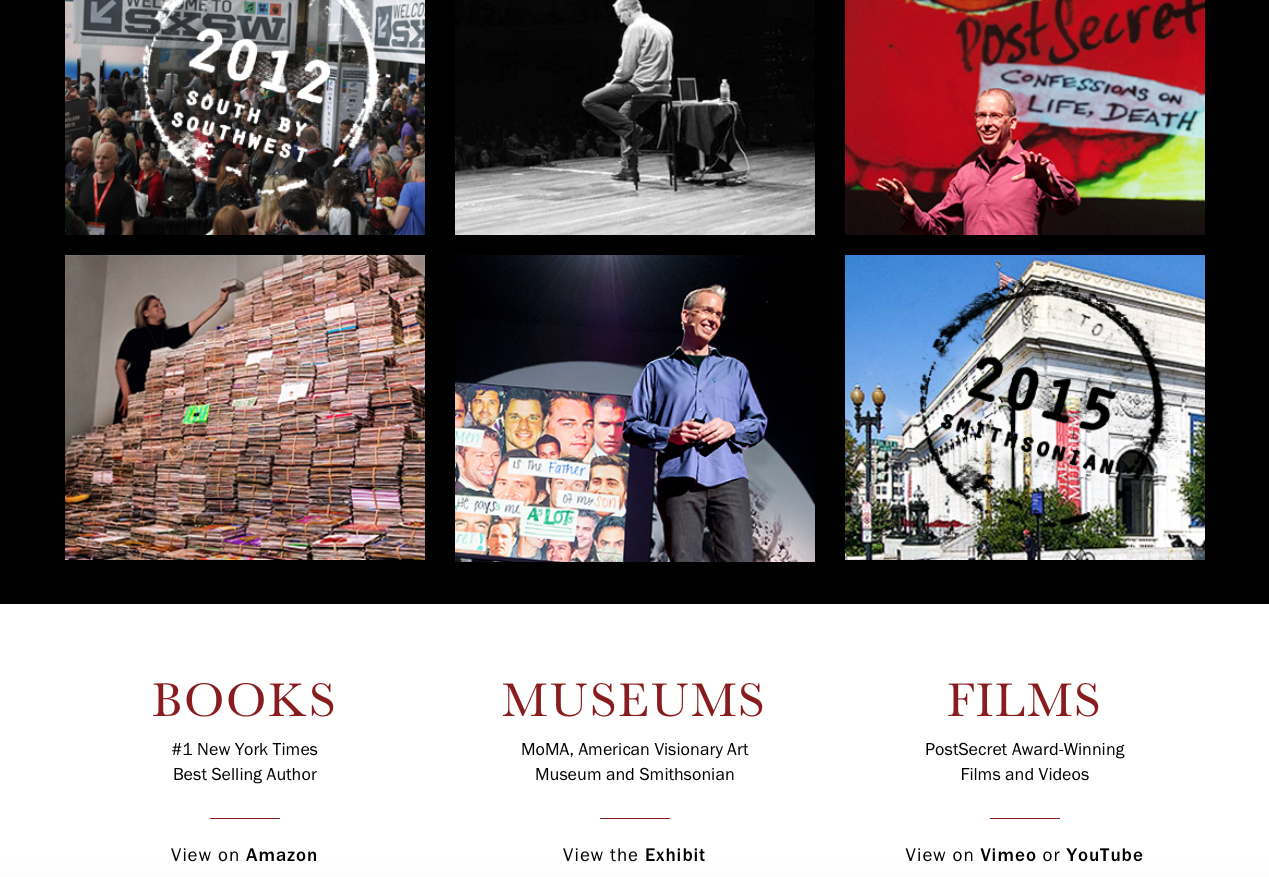 Frank makes sure that his speaking events are truly one-of-a-kind — the audience will never have the same experience or hear the same stories twice. And that's the approach we took with this project. We wanted Frank's speaker site to be as fresh and unique as the events themselves. So go check it out — watch the videos, explore the images and quotes, and feel free to book him today!
We also can't wait to check out Frank's new exhibit at the Smithsonian National Postal Museum. The exhibit, PostSecret: The Power of a Postcard, runs from August 2015 – September 2016 and is all about communicating "a contemporary narrative of mail and the postal service, highlighting the aesthetics of the communication tool itself and the juxtaposition between anonymity and shared experiences."