Projects Making a Positive Environmental Impact
Earth Day can't just be any other holiday this year. That's why it can't just be one day: In fact, the first Earth Day was Earth Week. In the spirit of the Sierra Club, we are supporting Earth Week of Action from Earth Day to May Day as we join together for 10 days of intersectional, people-powered national action. To further honor Earth Day 2021 today, we give a huge shoutout to our clients/partners who tirelessly work all year round to make our world a better place to live. Here is a sampling of their amazing featured projects we've worked so hard to help produce. Happy Earth Year!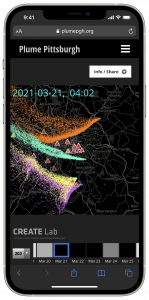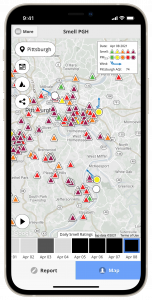 Pollution is one part of our air-shed with the potential to spread throughout the entire region as weather and wind direction change. New air monitoring technologies, GIS systems, and other technical tools make it possible to get real-time information about the air we breathe. Online monitoring tools featured on the Breathe Project website help visitors monitor their air, post updates, and immediately inform the Allegheny Health Department and/or the Pennsylvania Department of Environmental Protection when air pollution is bad. Additionally, users can alert their communities through social media.
Plume Pittsburgh, produced by Carnegie Mellon University CREATE Lab, allows users to visualize the air they breathe. Plume Pittsburgh uses detailed weather models from the National Oceanic and Atmospheric Administration (NOAA) to track how emissions spread across Pittsburgh with visualization technology to track sulfur emissions from the county's four biggest sulfur emitters — U.S. Steel's Clairton Coke Works, Irvin Works, and Edgar Thomson Works, and the Cheswick Generating Station. Moving dots on Plume Pittsburgh's map represent the plumes it is tracking, while different colors denote the four different pollution sources. The dots represent air particles and their movement each day, modeled after NOAA weather models. Take a look at the tech tool to see the effects of air pollution beyond the immediate surroundings of emitters for a better understanding of areas of Pittsburgh impacted by industrial pollution.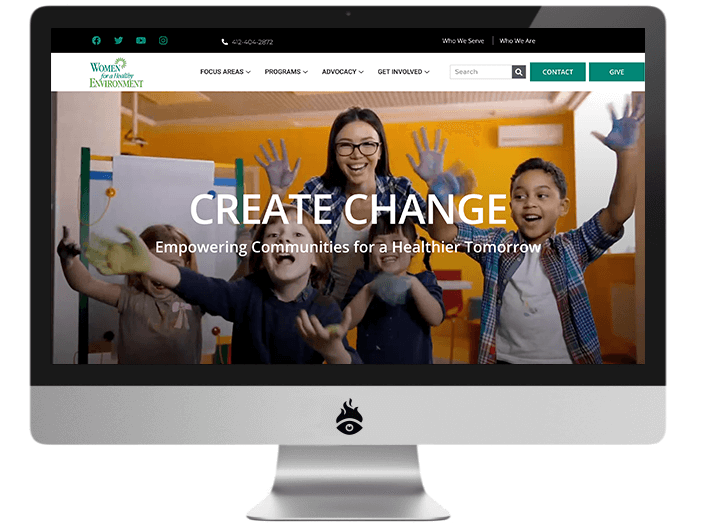 It is important to recognize sources of lead, including paint/dust (in homes built before 1978), water, soil, consumer products such as glazed pottery, toys, and some spices. Lead is a poison affecting nearly every system in the body, especially the brain and nervous system. Exposure can lead to many health impacts including slowed growth and development, learning and behavior problems, hearing and speech problems, and an increased risk for kidney disease, hypertension, heart disease, anemia, miscarriage, osteoporosis, stillbirths, and infertility in both men and women. Lead is especially dangerous to children under the age of six, as their brains, growing bodies, and nervous systems are more sensitive to the damaging effects of lead. Get the Lead Out, Pittsburgh is a campaign working to shine a light on lead poisoning, provide guidance for families suffering from its impact and drive change.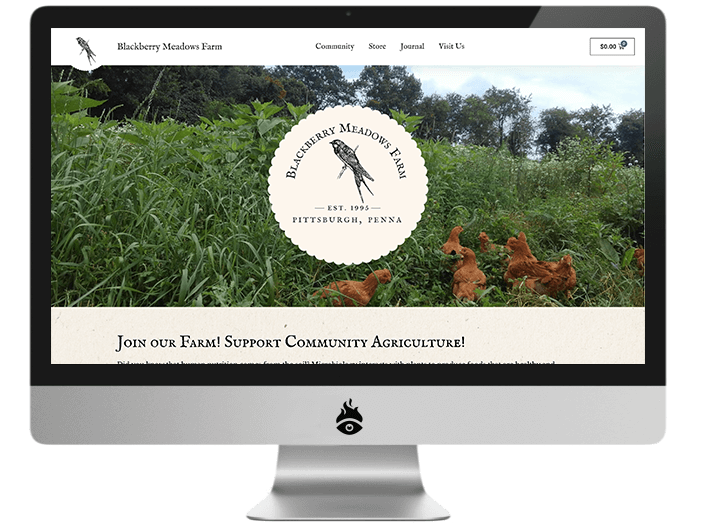 Did you know human nutrition comes from the soil? Microbiology interacts with plants to produce foods that are healthy and resilient against disease. This combination results in the formation of nearly all the vitamins and minerals we need to thrive. In these strange times, many folks are realizing our food system is neither secure nor healthy. Growing your food (especially vegetables), making an investment in your soil's health, and connecting with a local farm are great ways to bring stability to your life, improve overall health and save money. Blackberry Meadows Farm is the oldest and largest certified organic farm in Allegheny County. They serve neighbors in the Alle-Kiski Valley with fresh meat and vegetables from their farm store and are serving the Pittsburgh region with CSA, garden shares, and food system support. Over the years they've added pasture-raised meats, eggs, and dairy to their operation. Growing organic since 1995, Blackberry Meadows Farm grows healthy food while empowering individuals to support community agriculture by planting seeds and seedlings to grow in their very own CSA. They're also developing a community kitchen to increase value-added goods for customers. Their latest venture is a Farmers' Grill, where they are putting the locally raised ham into hamburgers while greeting local jobs for future farm growth.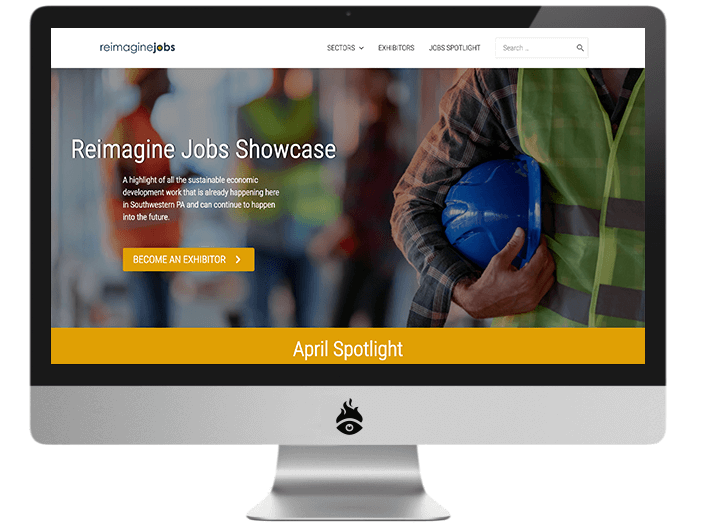 The ReImagine Jobs Showcase highlights sustainable economic development work happening in Southwestern PA and continuing to happen into the future. In 2020 Fireman Creative was honored to be involved with the Pittsburgh Earth Week 2020 digital event, focused on launching the live showcase on an open-source broadcasting platform. A simple website portal provided access to a video-streaming channel, tools for communication, and interactive messaging. The virtual event was developed to be inclusive, accessible, visually dynamic, and technically modern while being sensitive to partner organizational support and involvement. ReImagine Jobs Showcase collaborators and the audience all had a voice and presence during the live event, representation during the programs, and documentation on the site. 
The ReImagine Jobs Showcase focused on the viability and potential for a clean economy, inspiring audience groups in SWPA and beyond to take action and energize the community. The goal of this event was to reach job seekers and investors interested in sustainable causes while amplifying our voices to expand economic opportunities and improve environmental health. Messaging echoed the ReImagine Showcase values and aligned with their commitment to the environment. The live event was both fun and entertaining while being true to the Reimagine Jobs Showcase message and the communities this cause resonates with. From community groups, entrepreneurs, and sustainable businesses looking to hire, these audiences and their communities were targeted, tapped into, and represented with messaging that resonates with their values and goals for a healthy and vibrant 21st-century economy. Positive energy, excitement, a platform that works, engaging hosts and speakers, and community engagement made this digital event a huge success, delivering hope at a time we all desperately need it.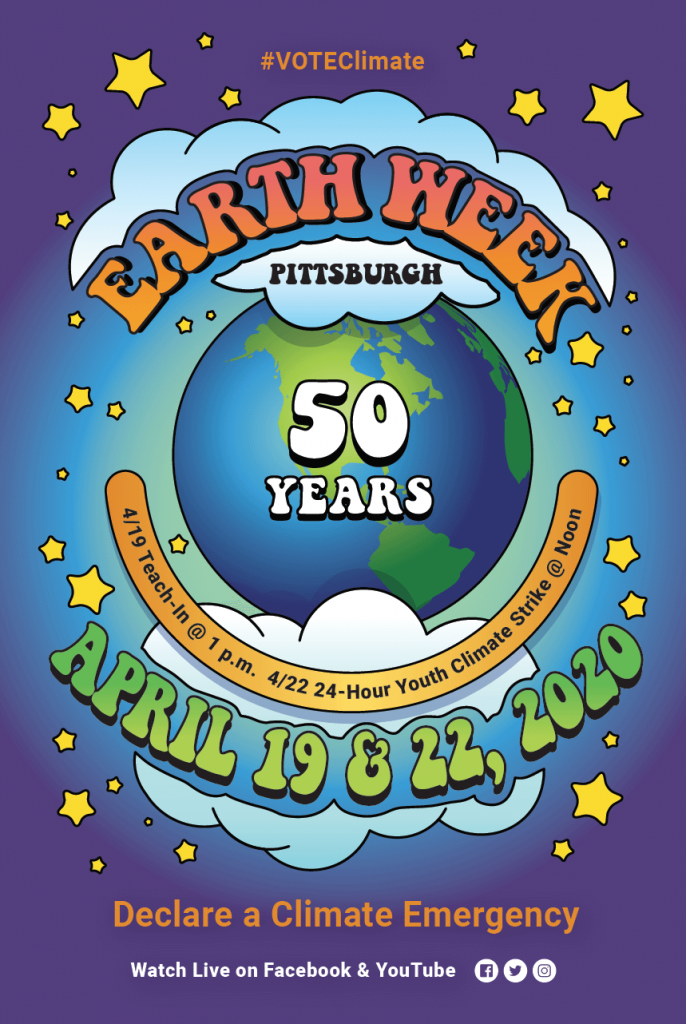 Fireman Creative planned, facilitated, and executed Pittsburgh's first-ever virtual Earth Week program to celebrate the 50th anniversary of Earth Day. We led the charge to take Earth Week online in the face of the early days of Covid-19. It took a labor of love to bring more than 60 SWPA organizations together to declare a climate emergency for Southwestern Pennsylvania. The Pittsburgh Earth Week 2020 Teach-In and Youth Climate Strike marked a first in the region, a virtual program that lifted the voices of a broad spectrum of organizations, community leaders, artists, musicians, and frontline activists working to improve people's health, safety, and the environment. The goal was to amplify new and familiar local voices, strengthen community connections and raise environmental awareness through an Earth Week Teach-In and Earth Day Youth Climate Strike. More than 40 people presented live and by video during the 4-hour program. Topics ranged from affordable housing to education, urban farming, and employment as well as industrial assaults from air and water pollution, the expanding petrochemical complex, and climate change. The program made an impact that was far greater than a physical event. The event resulted in 22,280 visitor views of the Teach-In on April 19th on Facebook, YouTube, and Vimeo on the EarthWeekpgh.org website.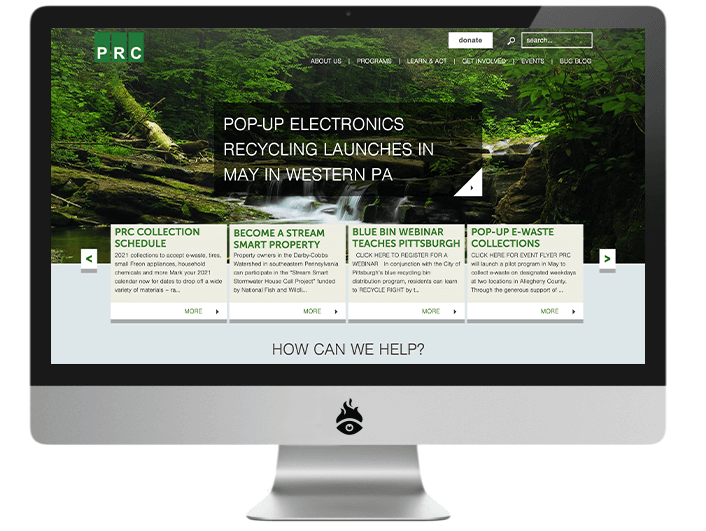 The Pennsylvania Resources Council is the Commonwealth's oldest grassroots non-profit environmental organization founded in 1939. PRC launched an anti-litter campaign encouraging residents to share the message via social media and other forms of electronic communication. Serving as the centerpiece of the campaign is a "Crying Steelers Fan" video shot and produced by Fireman Creative in tribute to the Keep America Beautiful "Crying Native American" public service announcement from the 1970s.
Please take time to protect the air we share, the water we drink, and the food we eat. Thanks to the companies standing up against environmental challenges and committing themselves to make our world a better place to live and as a simple action today share this timeless Crying Steelers' Fan Video to spread the word to try and keep Pittsburgh cleaner today than yesterday.