Summer Solstice and Schedules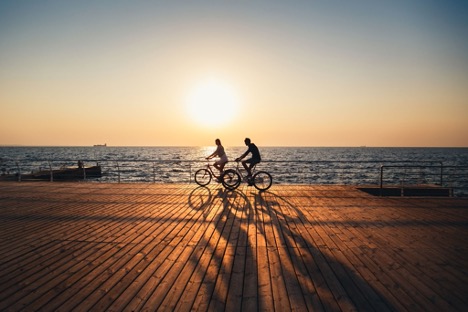 Whether you're preparing for a summer of adventure or leisure, the summer solstice marks the transition into the season of warm and sunny days for new experiences. With the longest day of the year behind us, the extended hours of daylight provide more time for planning your summer-time schedule. The most extreme tilt of the Earth towards the sun puts us in the summer glow of vacation mode, and luckily, you have a vast array of options for making this season one to remember! 
Where past cultures, like the Mayans and Aztecs, have traditionally used this transition to build the central structures of their civilization thanks to the markers of sunlight and shadows from the longer days, we currently use this shift to explore the exciting summer activities available in our area. Here at Fireman Creative, we have compiled some great choices for you, your family, and your friends to create lasting memories.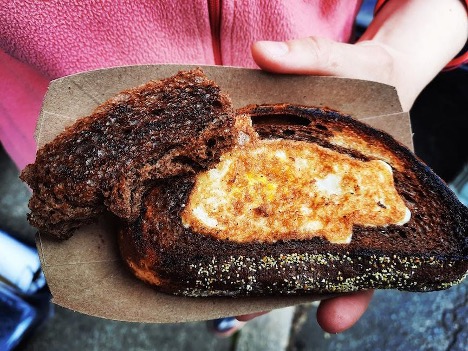 For relaxed summer foodies:
Having a backyard barbeque is one of the main markers of summer fun. There's nothing more "summer" than a grill, some good music, and the hazy evening sun. For the foodies looking to experience locally raised and grown cuisine, Blackberry Meadows Farm provides healthy, delicious farm-raised options with the Farmer's Grill, a mobile grill focused on local and humane produce and meat products. With a focus on community engagement and empowerment for aspiring farmers with their garden share program, you can support community development while also chowing down on some delicious food! One of our favorite options here at Fireman Creative is the Pig-In-A-Pen, a farm-fresh egg cracked into a pig-shaped hole in locally-made rye toast, then cooked in bacon grease to perfection with one breakfast sausage link.
The Farmer's Grill is open at the Mount Lebanon Uptown Farmer's Market on Saturdays from 9am-12pm, the Squirrel Hill Farmer's Market on Sundays from 9am-1pm, and the Northside Allegheny Commons Market on Fridays from 3pm-7pm. Check out the Farmer's Grill at one of these locations and take advantage of a mobile, local grill that's putting the ham back in hamburger!

For travelers and adventurers:
Without having to break the bank or travel across the country, Pennsylvania offers great destinations for a summer trip to remember.  Located in Blair County, Pennsylvania, Altoona is the perfect small location offering big adventures! With two fun-filled amusement parks and a water park perfect for summer days, thrill seekers can experience the oldest roller coaster in the world — a must-ride for coaster enthusiasts! For sports fans, you can check out The Altoona Curve at the incredible Peoples Natural Gas Field, a Class 'AA' affiliate of the Pittsburgh Pirates and home to some of the best baseball prospects in the nation. If you love experiencing local history, the Altoona Railroaders Memorial Museum is the country's only interactive Railroaders Museum, featuring a film, museum, gift shop, and lobby show. Or, maybe you're looking to jump into the beautiful and vast natural spaces of Blair County. The Lincoln Caverns and Whisper Rocks have been providing naturally fun and engaging tours of two showstopping crystal caverns for over 90 years. Whatever your summer travel style, Altoona provides a vast array of overnight accommodations to check out all of the attractions Altoona offers. 

For those interested in an outdoor paradise at home: 
Outdoor spaces are evolving into inviting, comfortable, and well-equipped extensions of the home. According to the International Casual Furnishings Association's 2021 Trend Report, outdoor living space is more valuable than ever before. If you're looking to have the perfect staycation, consider adding comfortable and inviting open-air spaces for relaxing, entertaining, gardening, and dining alfresco. From cozy and comfortable front porches to decked out decks, stunning side yards and fun and functional lawn space, these 4 outdoor areas extend living space, add value to the home, and are worth the investment. It's also important to keep outdoor living space in mind when planning new home construction. Contact Signature Homes by J.T. Maloney today to construct the home of your dreams designed with amazing outdoor living space amenities everyone can enjoy.
No matter how you plan to use your extended daylight this summer, our clients at Fireman Creative are here to make your vacation mode memorable.